The ALL-NEW Tamiya USA Website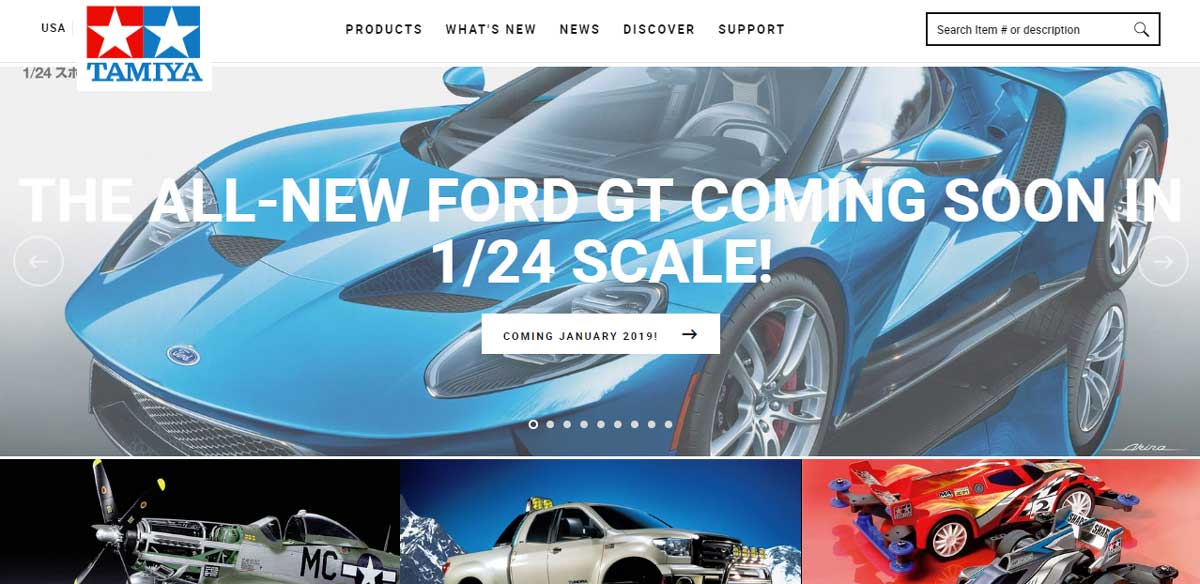 Welcome to the ALL-NEW Tamiya USA website! Our site has been completely rebuilt from the ground up. Here are some of the enhancements we have made:
It's easier to navigate through our vast hobby product line.
Discontinued items no longer show up by default. You may still search for discontinued items or select "show discontinued" items with a simple check box in all product catagories.
The site is scalable between desktop, mobile phone and tablet devices.
Our social media is better Integrated.
You have the option to sign up for our ALL-NEW newsletter.
Better and more concise product pages with spare part and option part links.
A better Tamiya Dealer locater.
Made it even easier for you to purchase Tamiya goods when you're unable to find it at your local USA retailer.
Now that you know what we have been working on, here are a few things to know moving forward:
If you have a tamiyausa.com account, you can still log in with the account email you used to set up the account on the old website. Note: Your old password will not work. To reset your password, simply go to the MY ACCOUNT login screen, enter your account email and click the forgot password link. You will be sent an email on how to update your password.
Your order history has been imported into the new website.
If you do not have an account and wish to have one, simply create a new account. Note: Purchasing on Tamiyausa.com can only be done by customers living in the United States with U.S. issued credit cards. Tamiya America does not ship outside the USA nor do we take international orders.
If you choose to receive our COMPLETELY new newsletter, make sure to click the newsletter option on the home page or in your account settings.
Lastly, there is still work to be done. Our current product pages will be continually updated to be more concise and relevant to today's knowledge-hungry hobbyist in the weeks and months to come. We are also fine tuning and updating as we hear feedback from our visitors.
We hope you enjoy our new website!
Tamiya America Marketing Team