Christmas 2019 Facebook Giveaway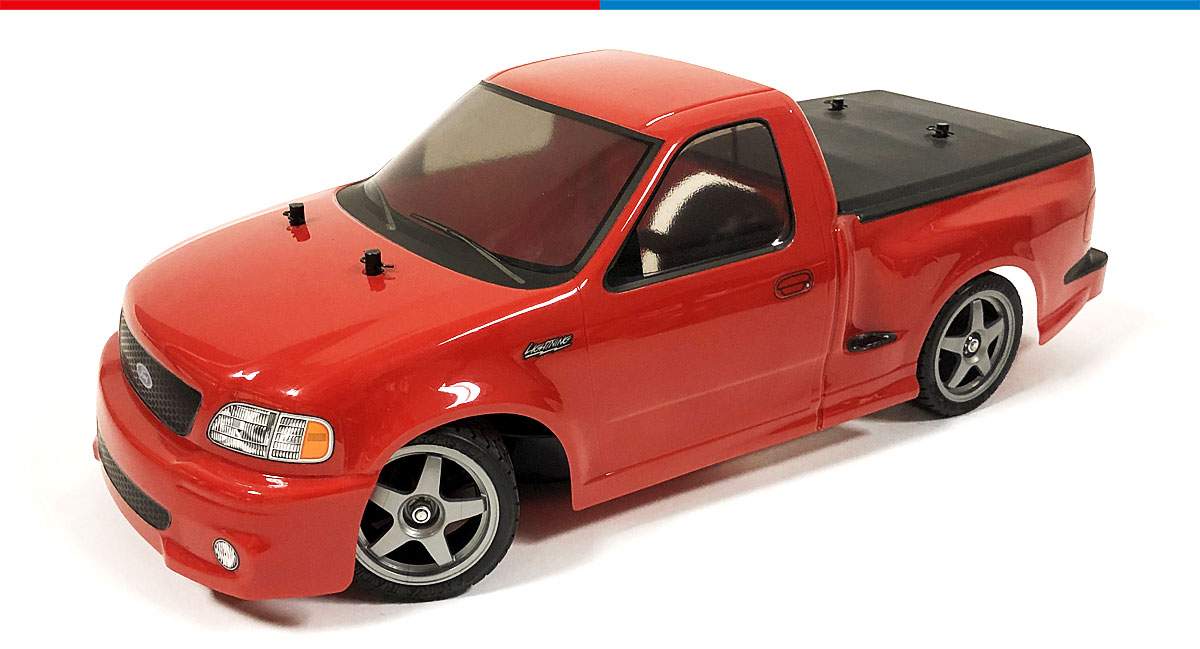 Everyone knows Santa has a cool sleigh, so we thought we'd give away a sleigh of our own in the form of this killer Ford SVT F-150 Lightning!
This bright red beauty was an original photo truck, tucked away in the Tamiya vault and collecting dust. We feel it's time for it to find a new home and Christmas is the perfect time to do so.
It is item number 58481, a TT-01E variant that features a 4WD shaft-driven setup, large foam front bumper, double-wishbone suspension and 540-style brushed motor. Satin-finish 5-spoke wheels are wrapped in realistic-looking treaded tires, all topped off with a pre-painted (and stickered) Ford SVT F-150 Lighting body.
This truck is discontinued and comes as is. It will require some additional parts to complete.
Giveaway Starts: Wednesday, 12/18/2019 at 9:00am PST
Giveaway Ends: Monday, 12/23/2019 at 9:00am PST
To have a chance to win this ride, you'll need to qualify by completing a couple steps.
1. First, Read the Rules. Super important first step - as always.
2. Next, head over to the Tamiya Facebook page and like it.
3. While you're there, add the hashtags "tamiyasleighgiveaway" and "Christmasgiveaway (#tamiyasleighgiveaway / #Christmasgiveaway). Then comment, letting us know what type of RC you'd like Santa to bring you - other than, of course, a chance at this Ford SVT!
That's it! We'll shuffle through the answers on Monday, December 23rd and find one we like best. We will then contact that person about receiving the F-150 Lightning!
As always, good luck to everyone and have a great holiday season!