Dxn Sakura Cup 2019 Finals!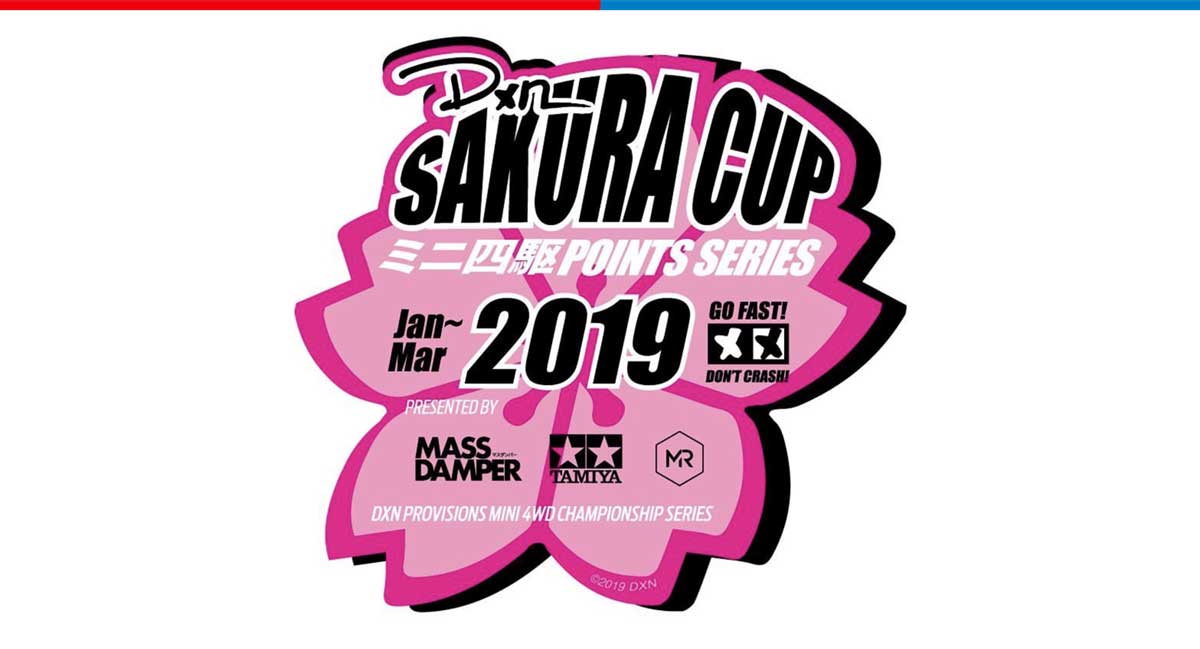 The Dxn Sakura Cup 2019 FINALS track is up and ready for practice beginning today! Come by this week to practice before this Saturday's race. We will be open today at 6:30pm. Try your Mini 4WD out on what is probably our largest course yet!
Dxn's giant 5-lane course layout is a duplicate of Tamiya Mini4WD 2019 Spring Grand Prix, which only happens in Japan. This means Dxn is the only place in North America where you can run the same track layout! There are plenty of special track features that were created in house here at Dxn just for this race! Race on the same style track as the top racers in Japan do, only here at Dxn.
Please remember that our 5-Lane track protocol will be strictly enforced. This means that cars will be required to have no protrusions that will harm the track surface. Countersunk screws required for all cars where screw heads would contact the track, even Box Tuned and Tuned Classes. All screw heads on the topside need to be covered as well.⁣⁣
5-Lane Track Fees: ⁣⁣
- Weekdays $10 / Weekends $15 for all day track use⁣⁣
- Monthly Membership: $35 / unlimited track use and 5% off store purchases
Race Info: ⁣⁣
- Saturday, March 9, 2019⁣
- Classes: Box Stock, Box Tuned, Tuned and Open.⁣
- Registration starts at 11:00am⁣⁣
- Racing starts at 12:00pm⁣⁣
- Entry fee per car: $10⁣ ⁣⁣