Mad Max War Rig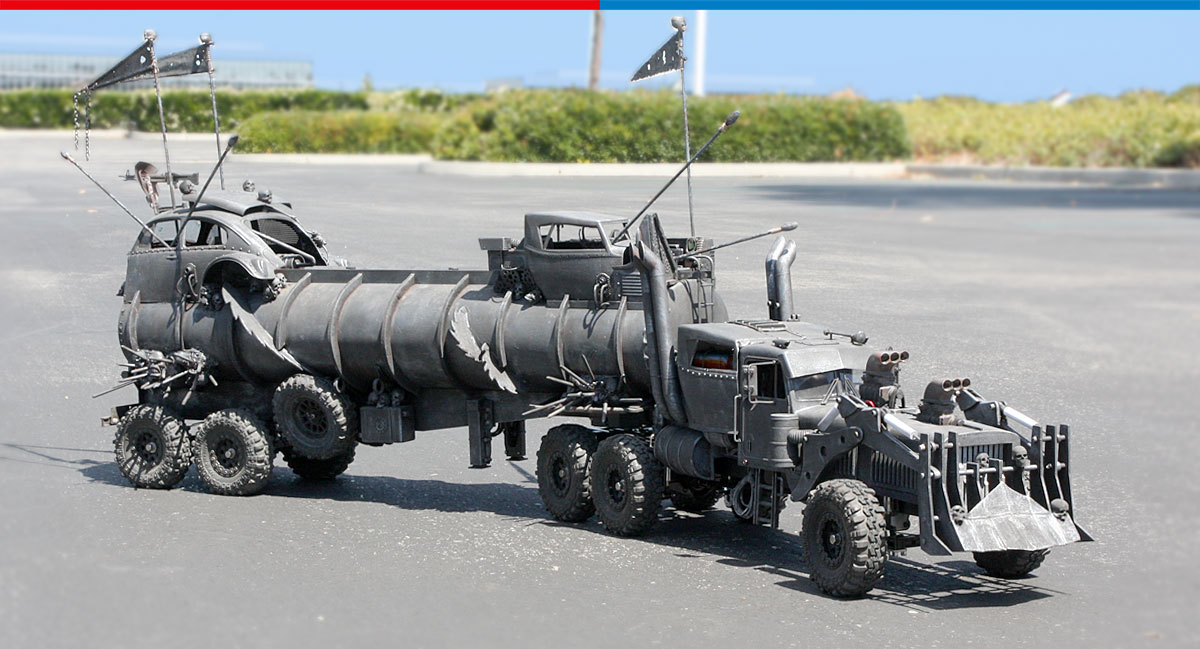 On May 18th, Tamiya was in attendance for the 2019 Pro-Line By The Fire event held at Horseman's Center in Apple Valley California. This event is based around the RC Trail/Crawling community but featured a large Rally track and Tank Demo area. Because of that we thought we'd show up and display a few Rally cars as well as check out all the Tamiya tanks.
What we weren't ready for, however, was this AMAZING Max Max War Rig build by Matt Wolfe! Based on the Tamiya Grand Hauler and Fuel Tanker, this beastly ride was massaged to match the movie-version of the same rig!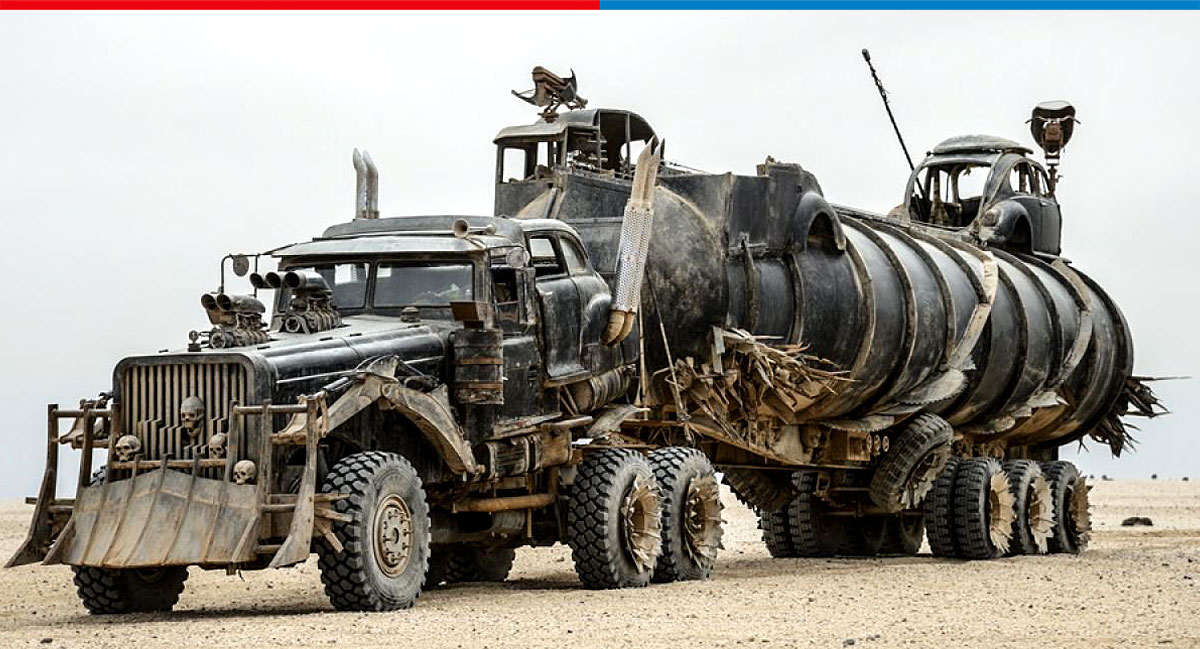 As you can see, Matt did an amazing job on all the details. What's even more amazing is he did so while keeping the Grand Hauler and Tanker to about 99% factory specs - the only major modification was a slightly longer wheelbase to accomodate the larger 1.9" wheels and tires.
Here's a few detailed shots of this incredible build: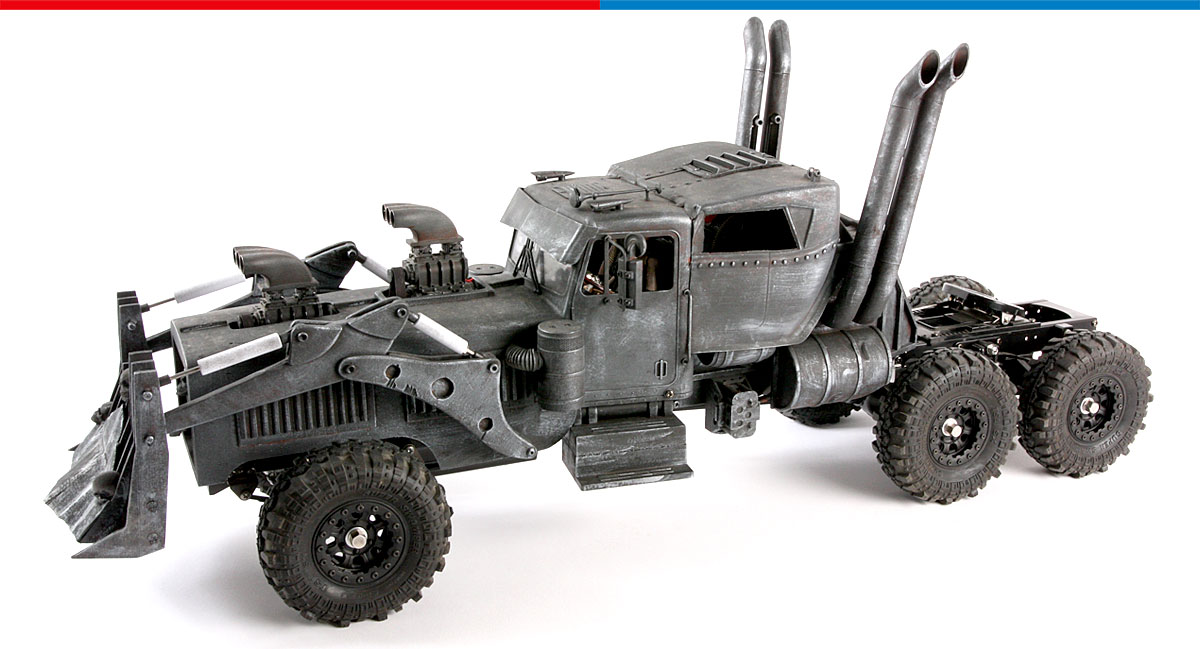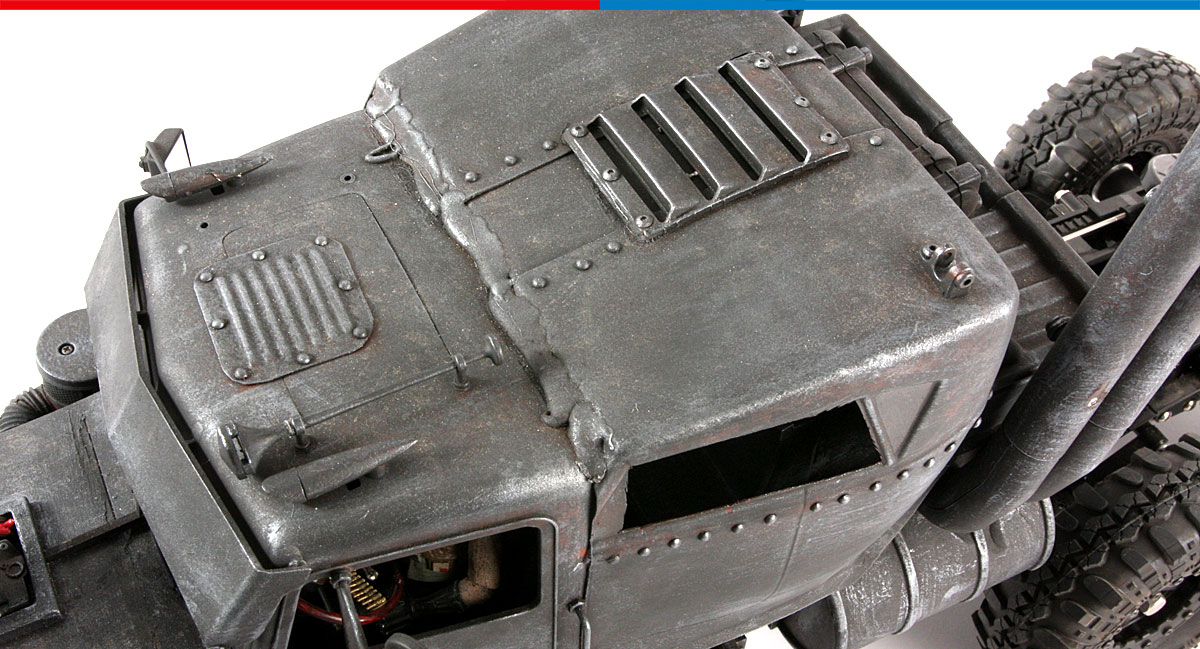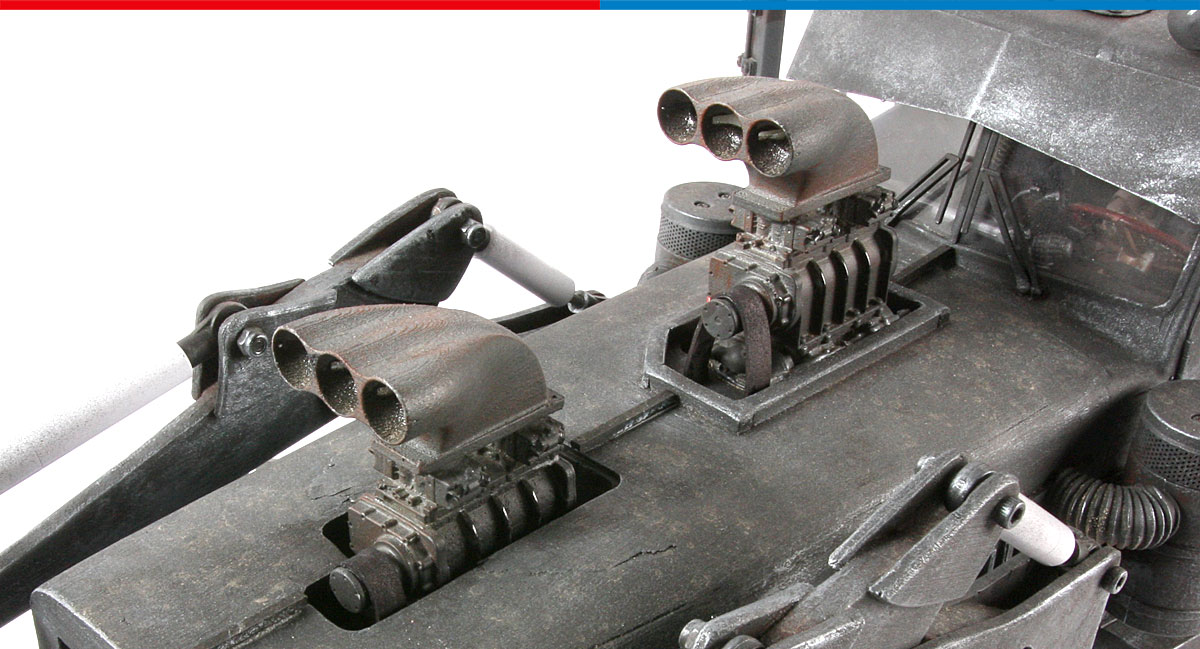 The King Hauler cab hood was removed and re-fabricated in bass wood.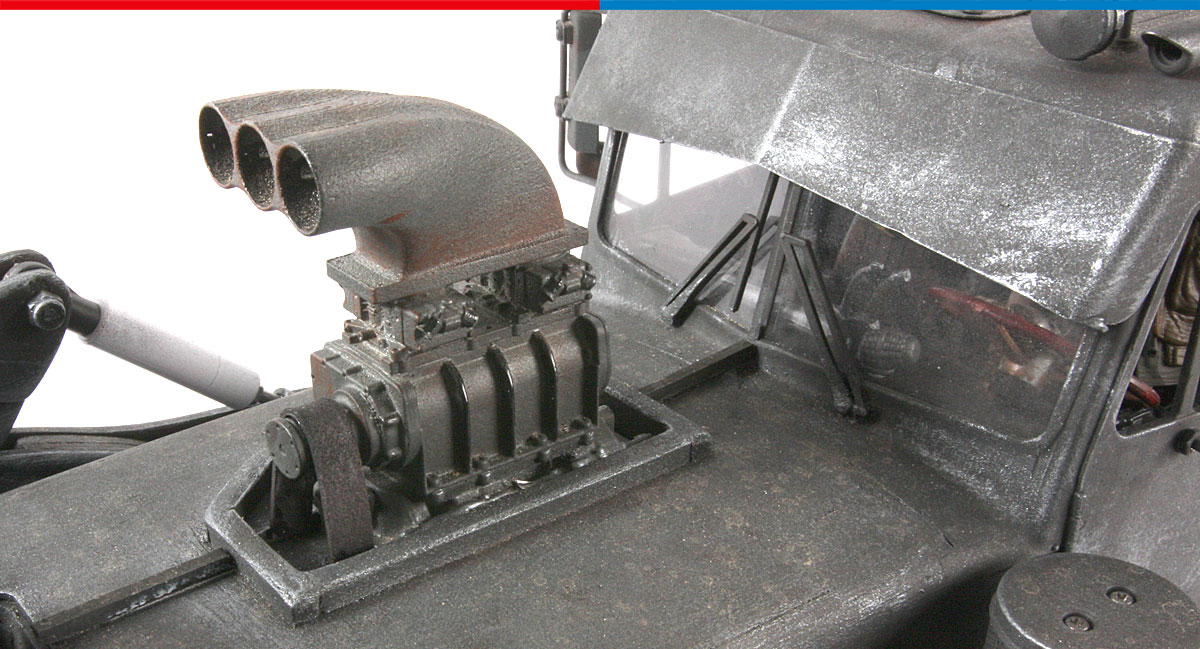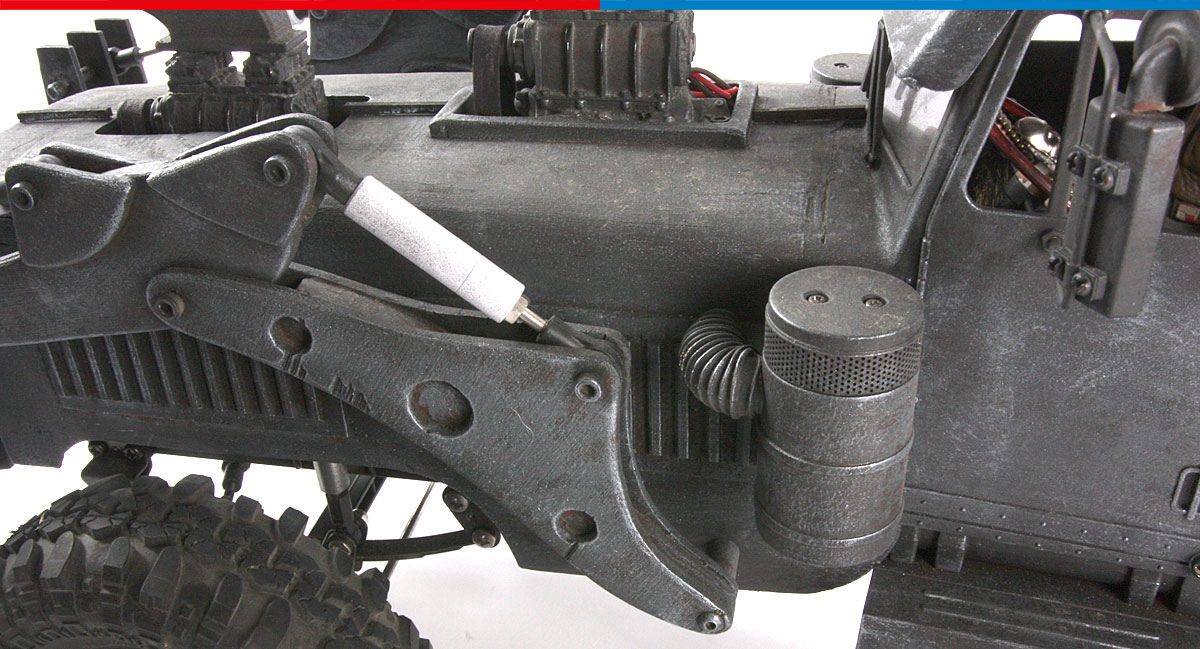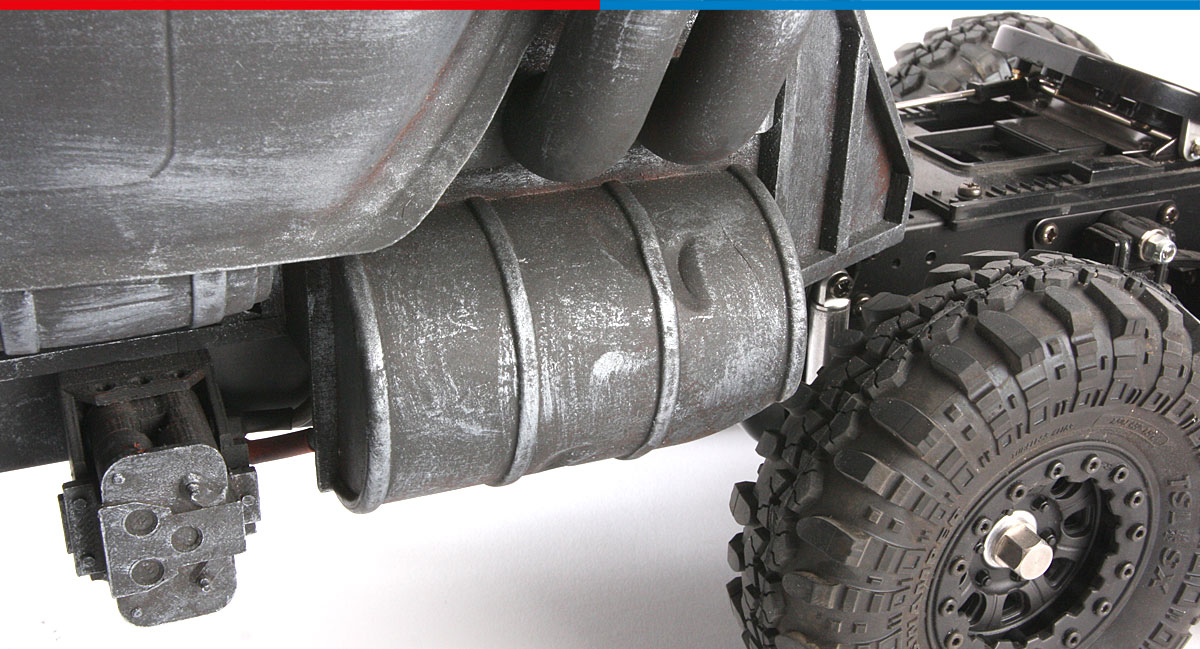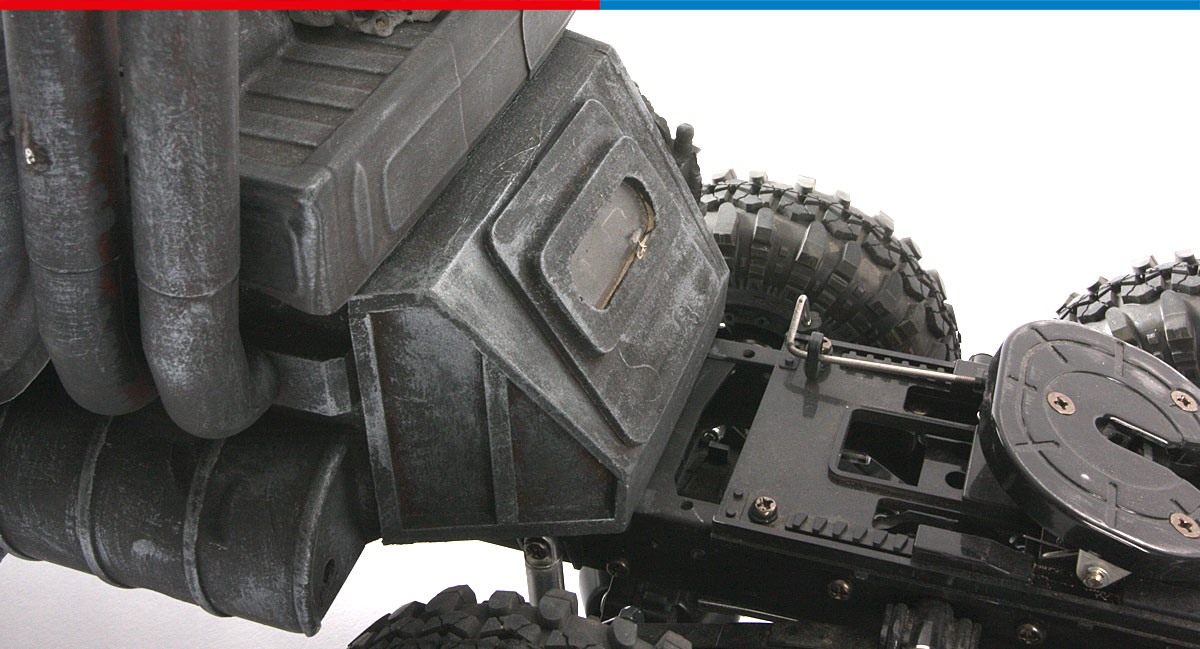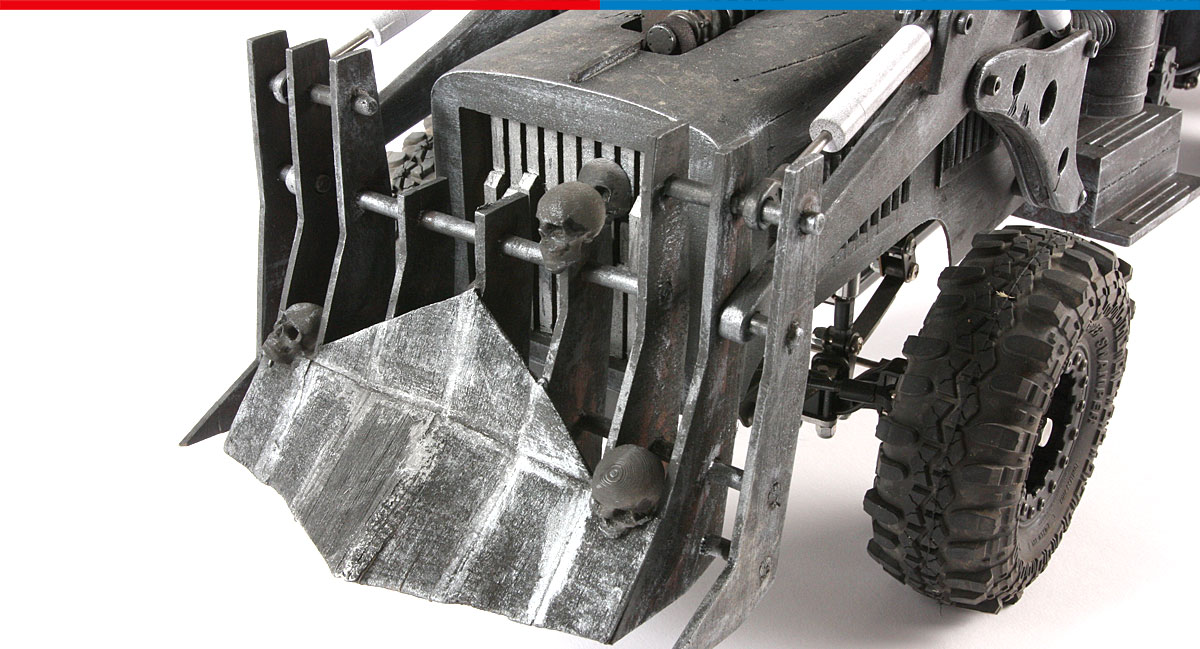 Hand-crafted and shaped tractor arms and cow catcher.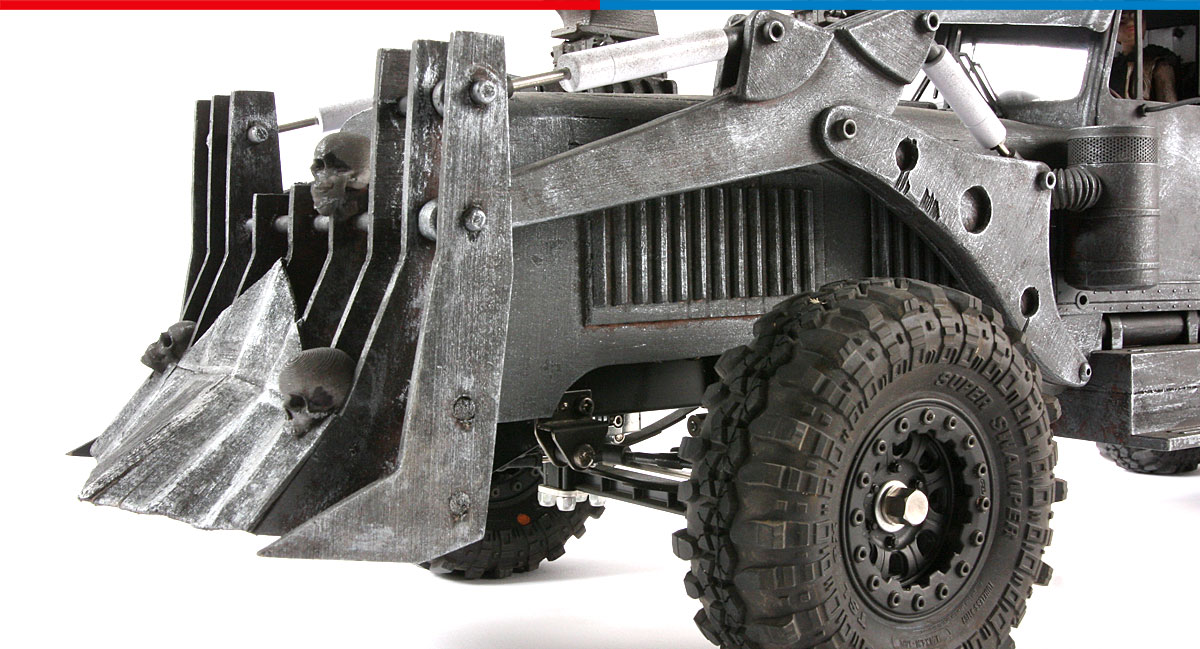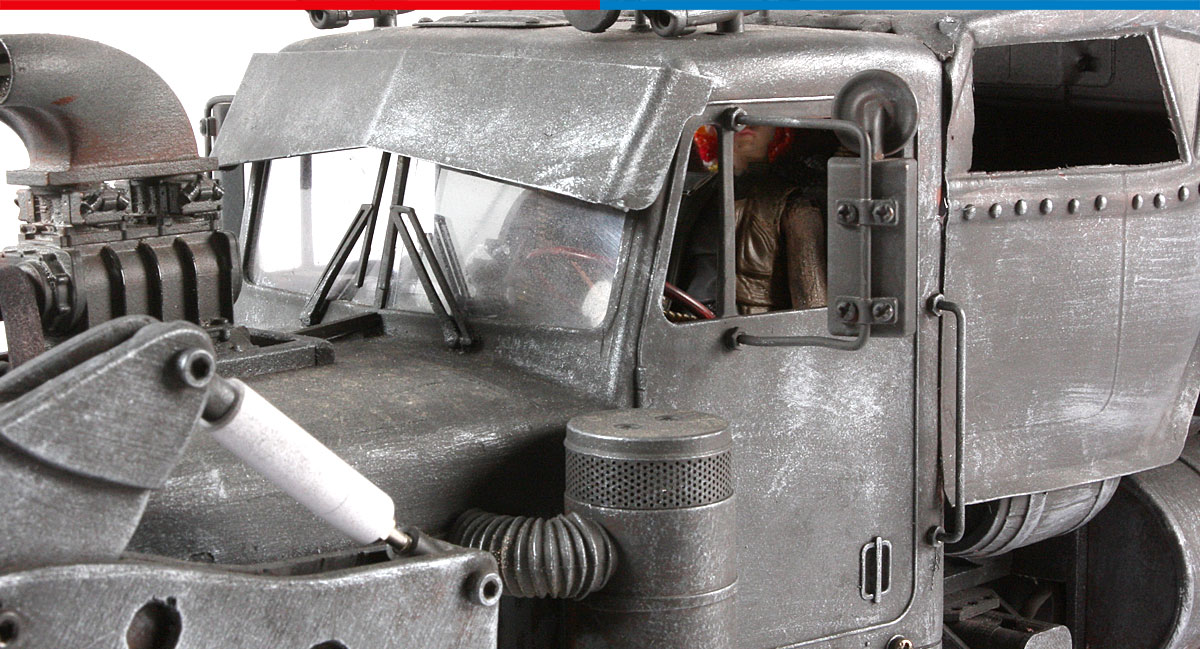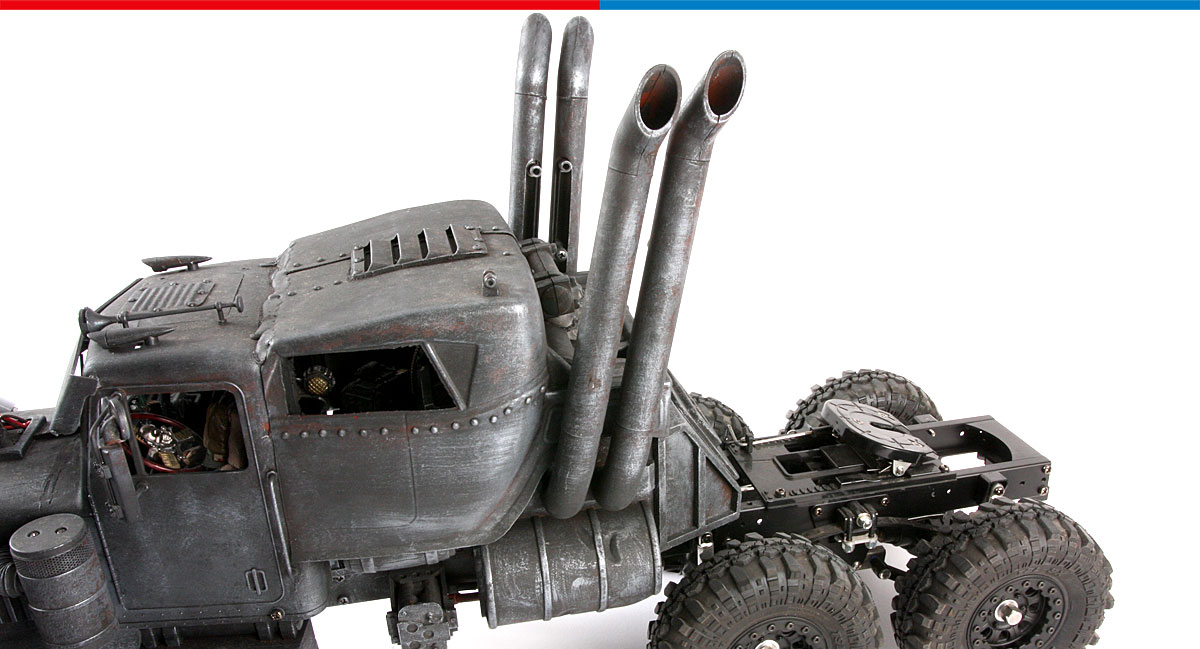 Drive lines had to be modified slightly to accommodiate the larger 1.9 wheels.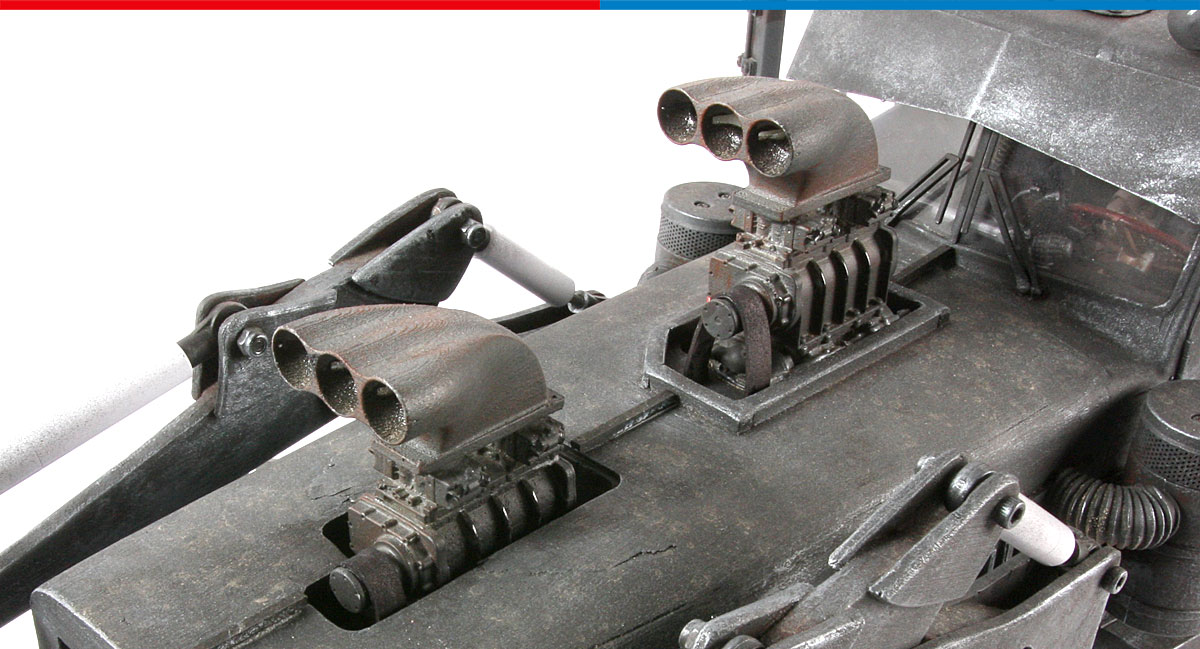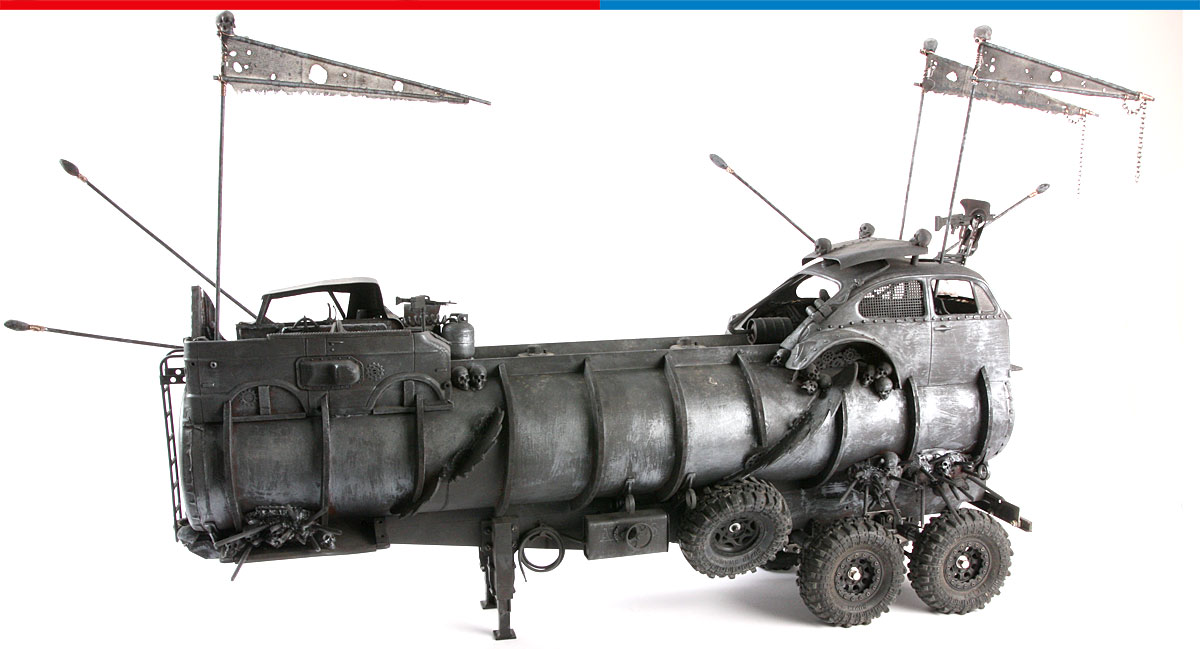 The trailer consisted of a varierty of materials, including 1:18 Pro-Line Revo body, Tamiya Lunchbox and Tamiya Sand Scorcher bodies. There were also tons of 3D printed skulls and other hand-crafted accessories.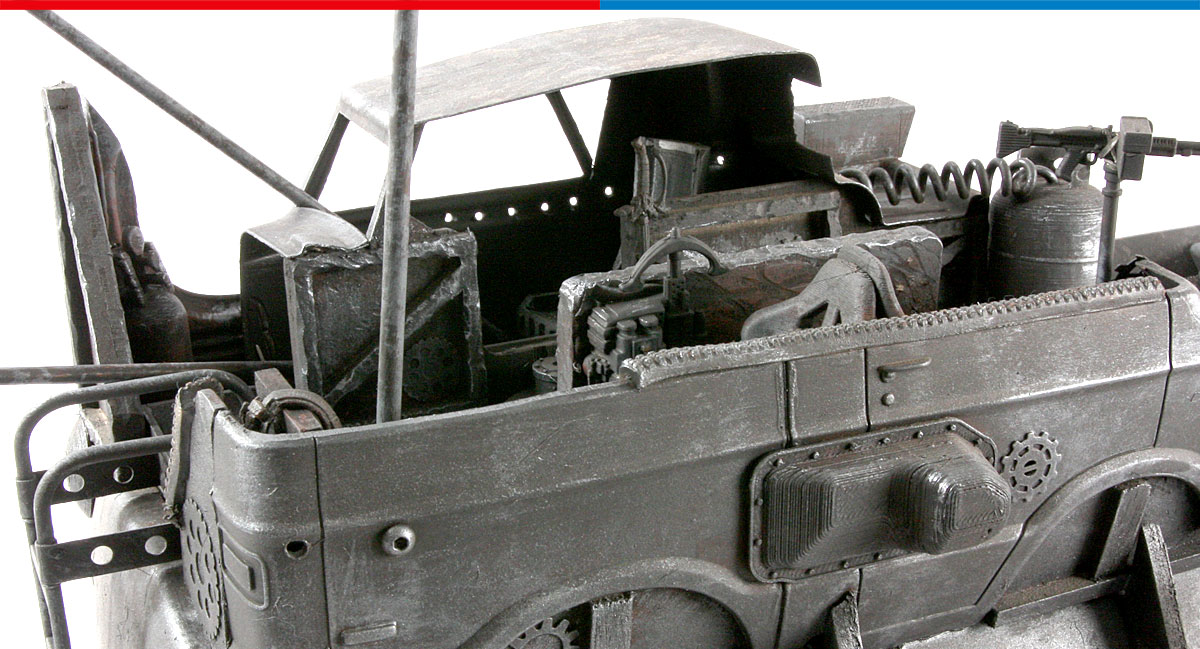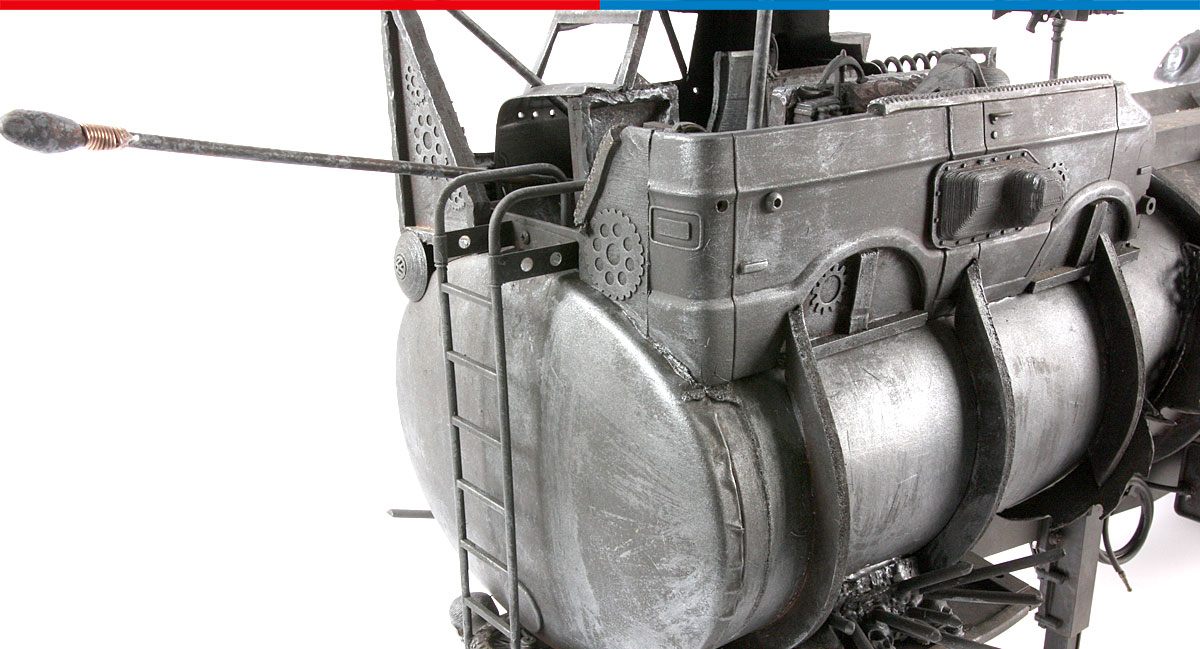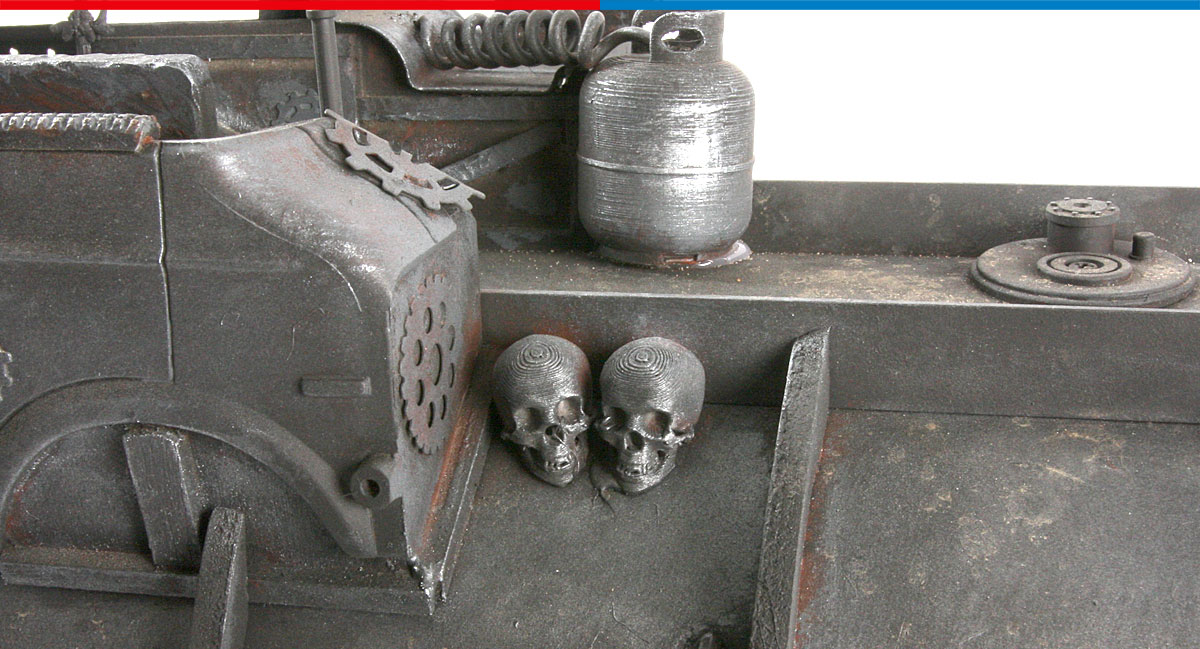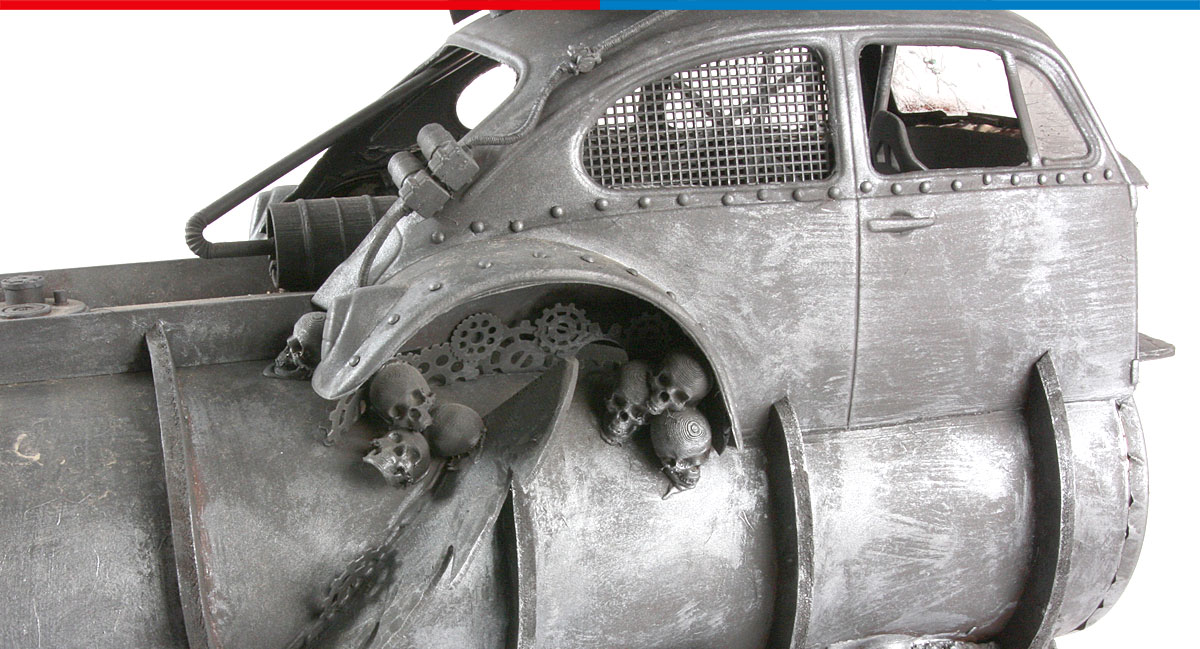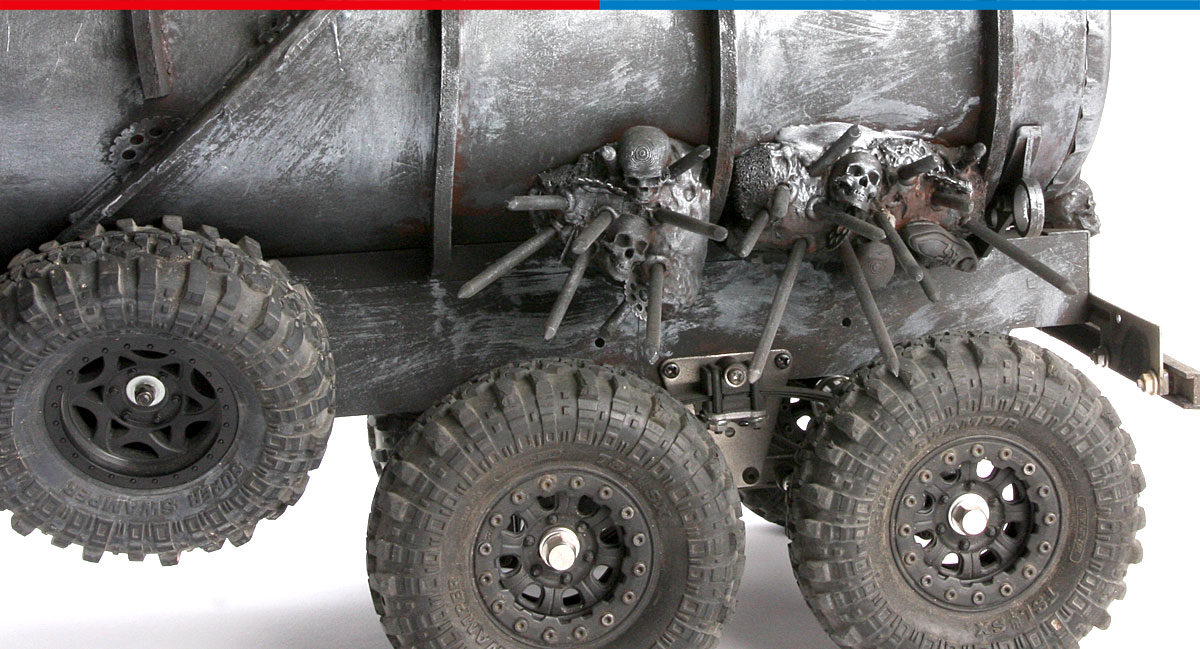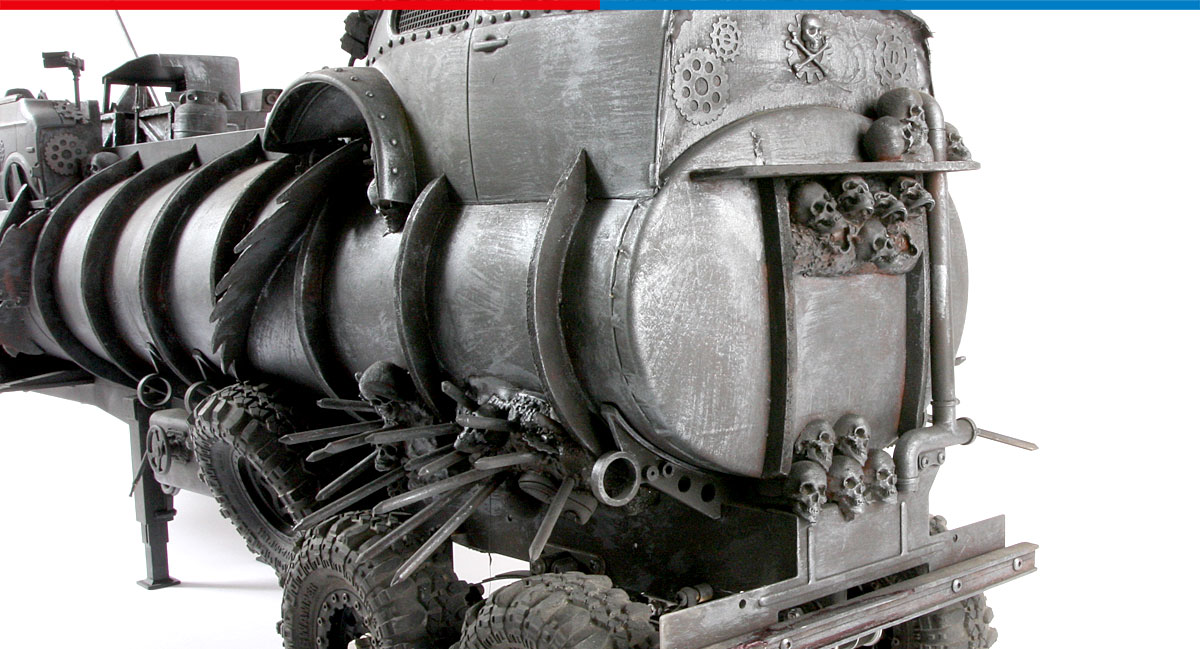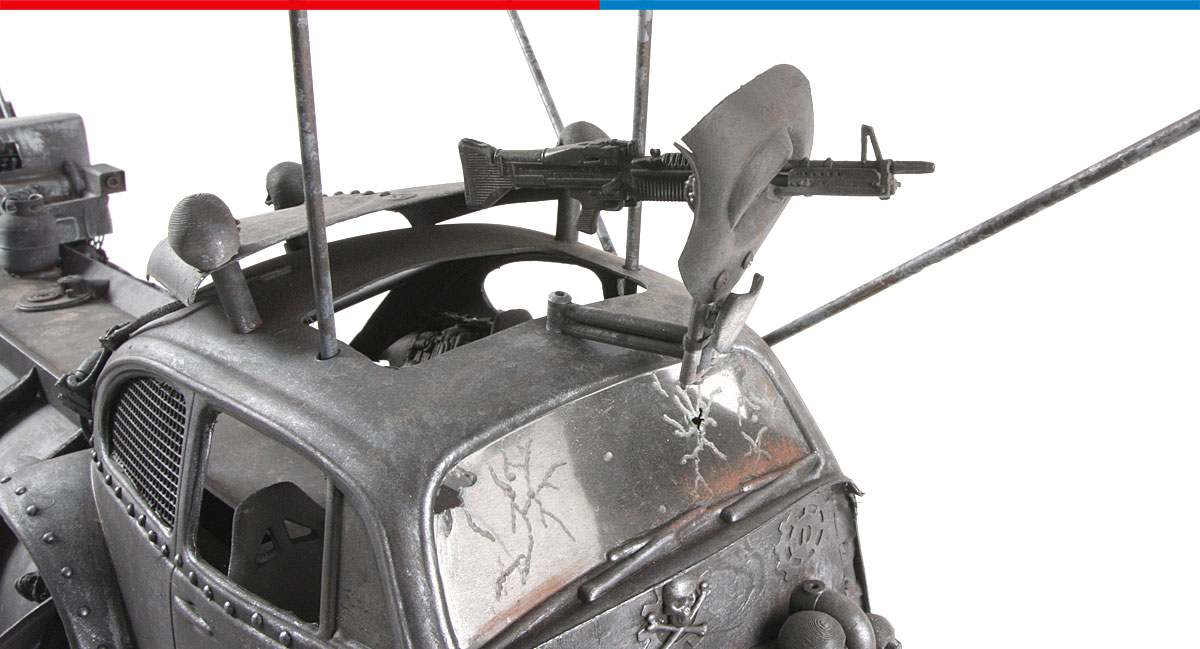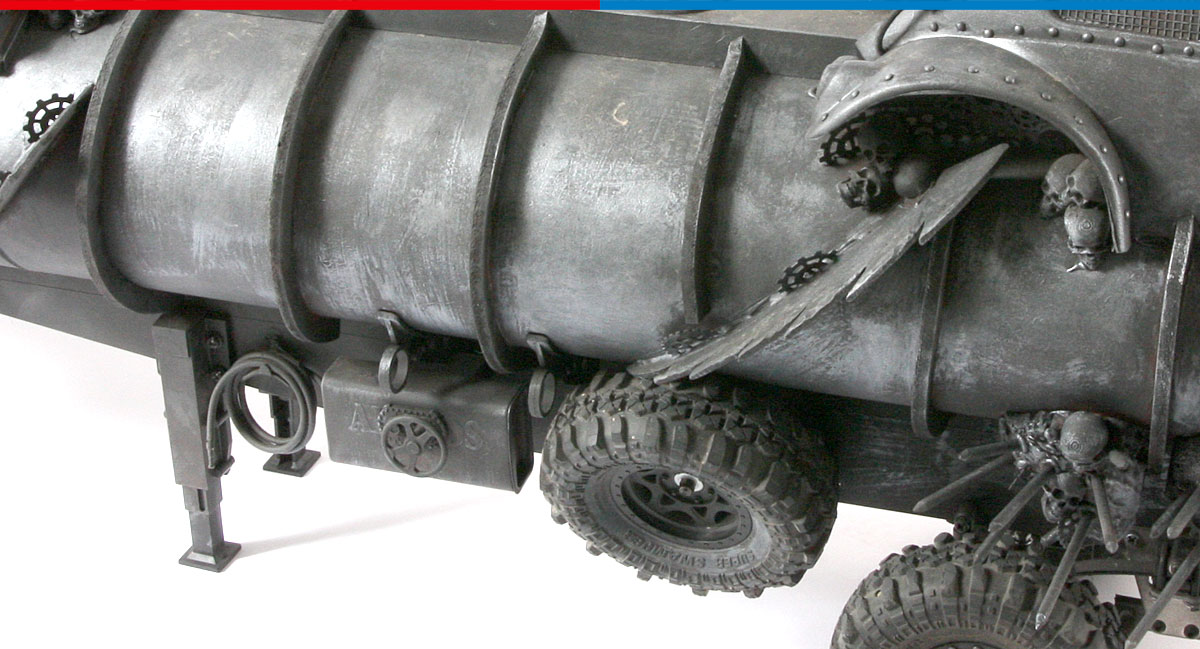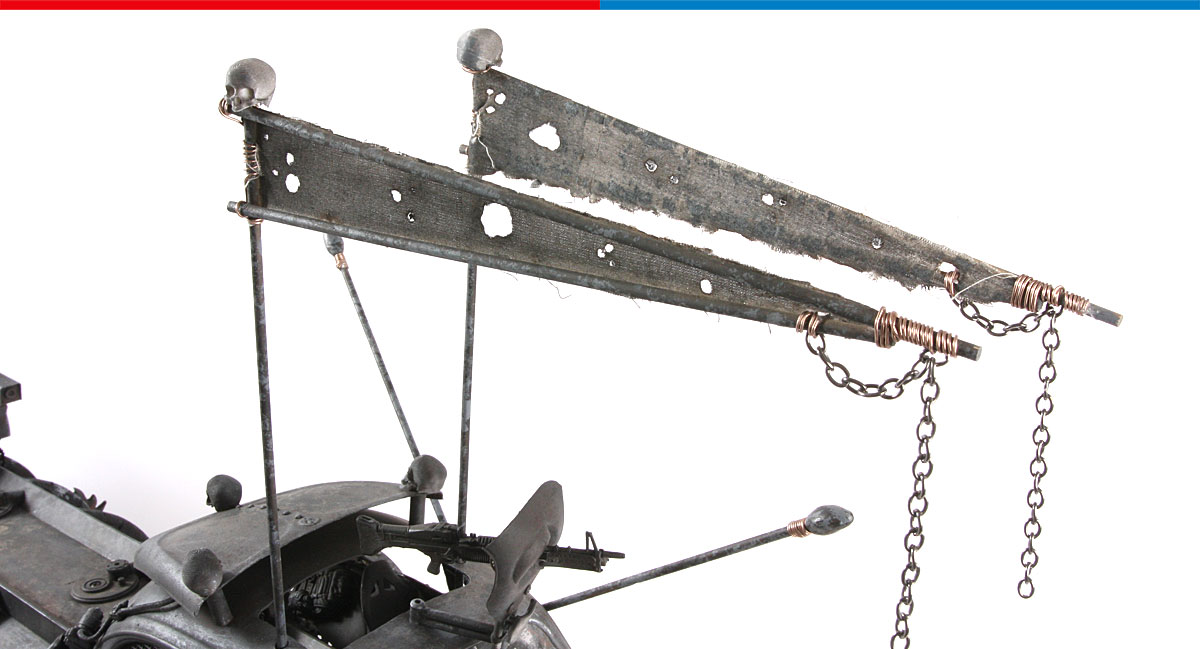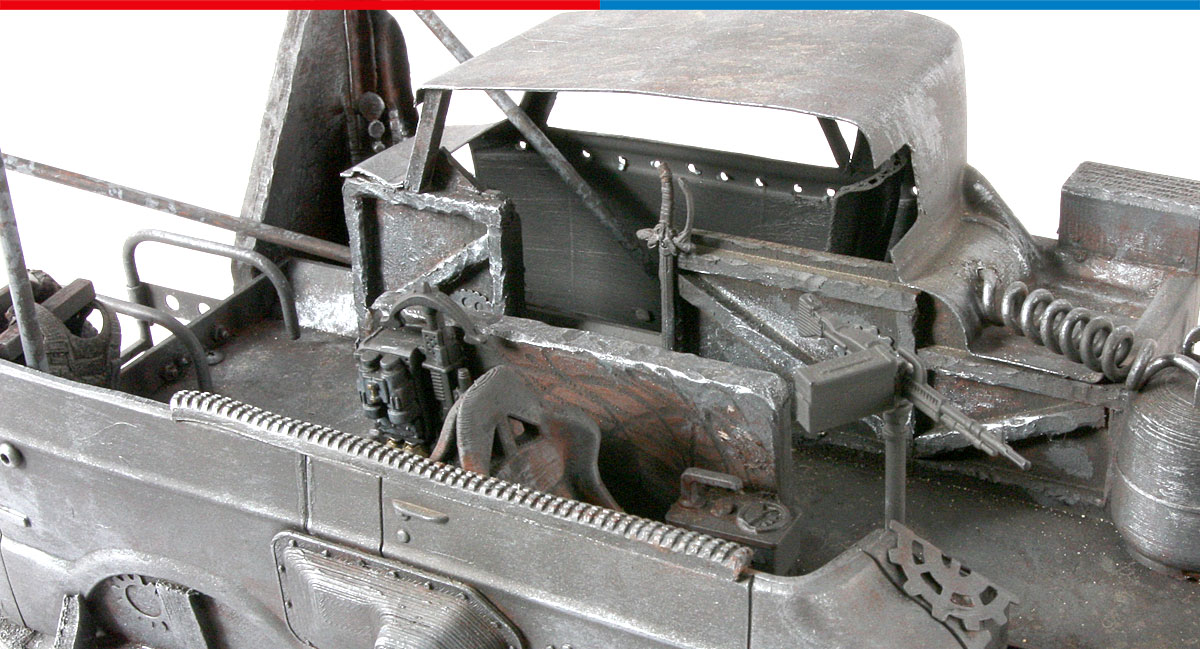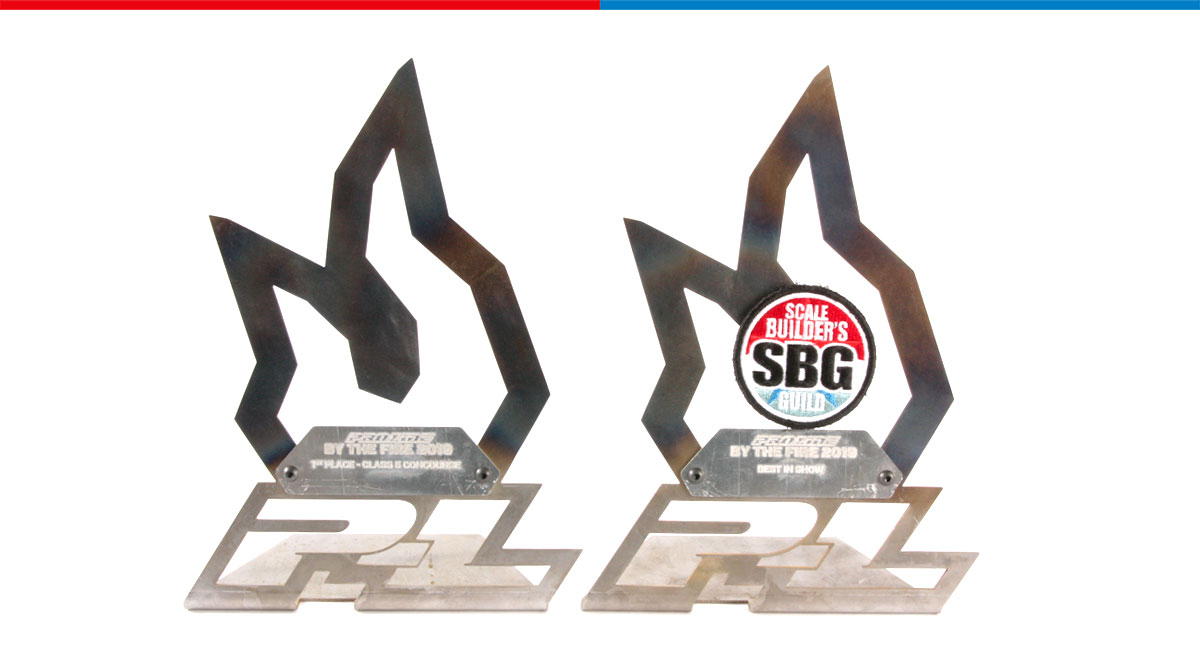 Matt won both Class-5 Concours and Best of Show at the Pro-Line By the Fire Event - he certainly deserves it!
---
Matt said this build was easily 2 years in the making - we totally believe it! With all the scratchibuilding, sanding and thinking outside the box, we're blown away by how scale it really is!
"It was amazing to do and I would totally do it again". Well Matt, we're really looking forward to your next amazing project! Great job!