Nitto Auto Enthusiasts Day Event with Dxn / Mass Damper
Special Event Announcement!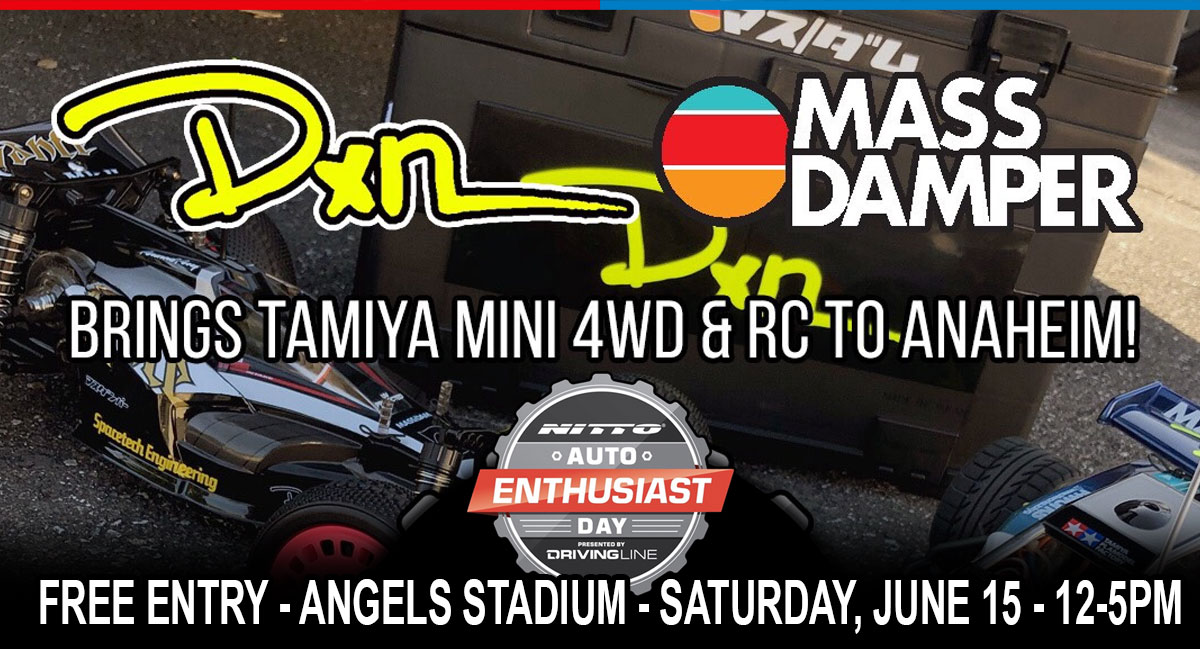 Dxn will be at Angels Stadium in Anaheim this Saturday, June 15 for a Dxn x Mass Damper Mini 4WD & RC Meet at the Nitto Tire Auto Enthusiast Day!
Dxn Provisions will have a Mini 4WD track set up and Mass Damper will have a small RC demo area to have fun at. Bring your Tamiya RC and Mini 4WD cars and let's have fun!
Event entry is free! Come check out the car show, drift demos, off road trucks and more!
Hours are from 12pm-5pm. For event details see: https://autoenthusiastday.com/.