Tamiya 61120 1/48 Lockheed P-38 F/G Lightning Pre-Production Shots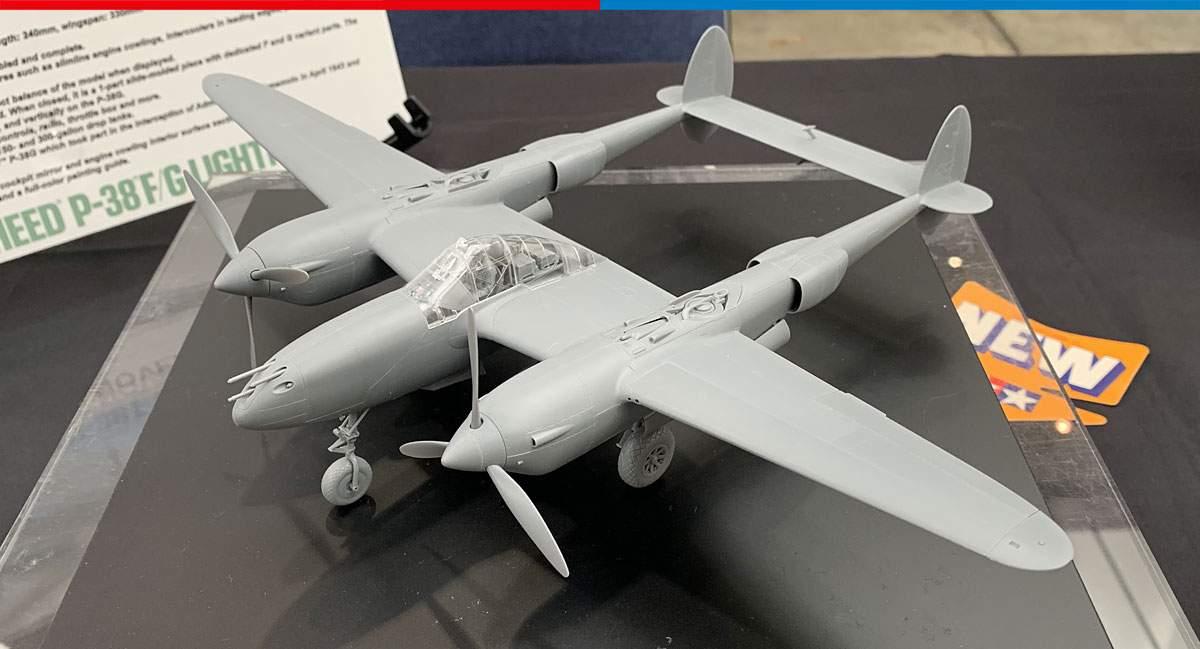 The pre-production samples of the 1/48 scale Lockeed P-38 F/G Lightnings are in! This is one of our most exciting plastic kits this year - definitely a buzz going around about it!
it will be on display at the IPMS Nationals in Chattanooga, TN from today through the 10th. The best part about this reveal is not only a chance to see this aircraft up close, but also a chance to purchase a preview kit almost 3 months before its official release on November 20th!!
Yup, you heard that right - the IPMS show will be raffling off 300 'White Box' kits in their sample, pre-production boxes! Before we delve deeper into that, let's take a look at what you get in the box!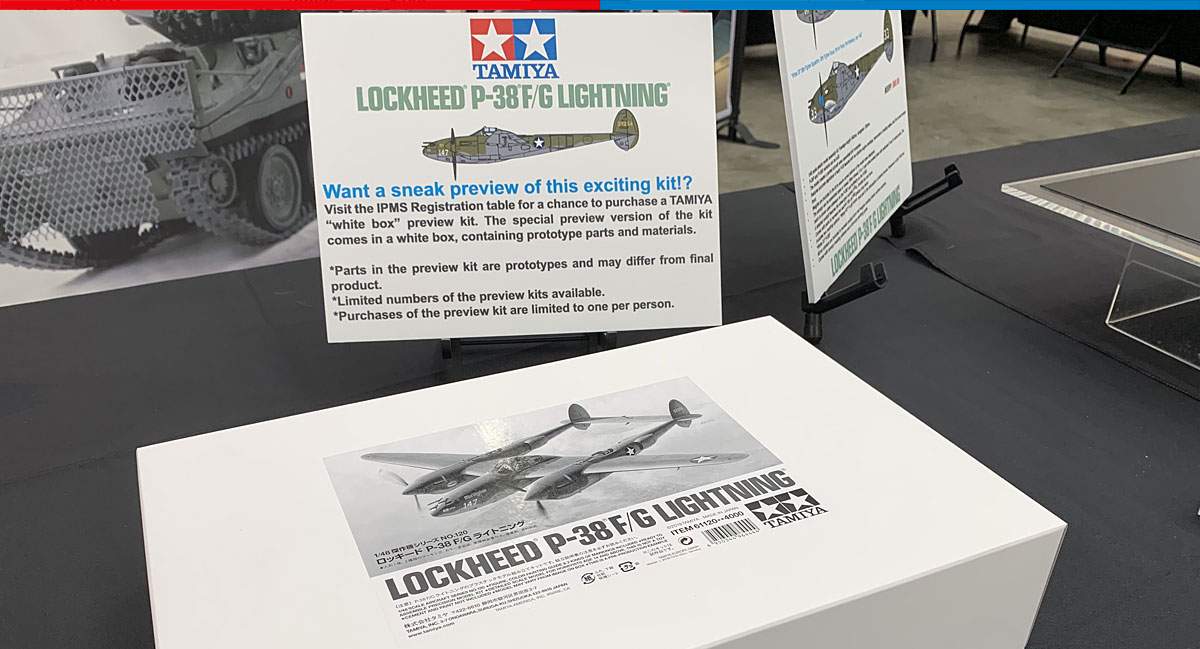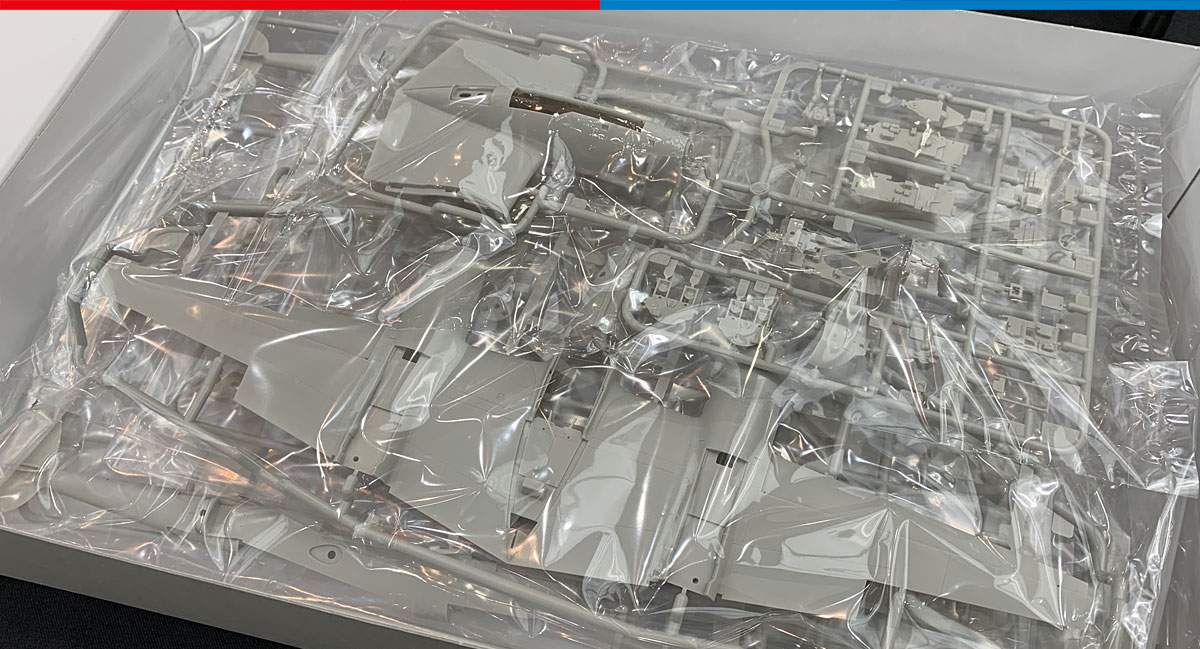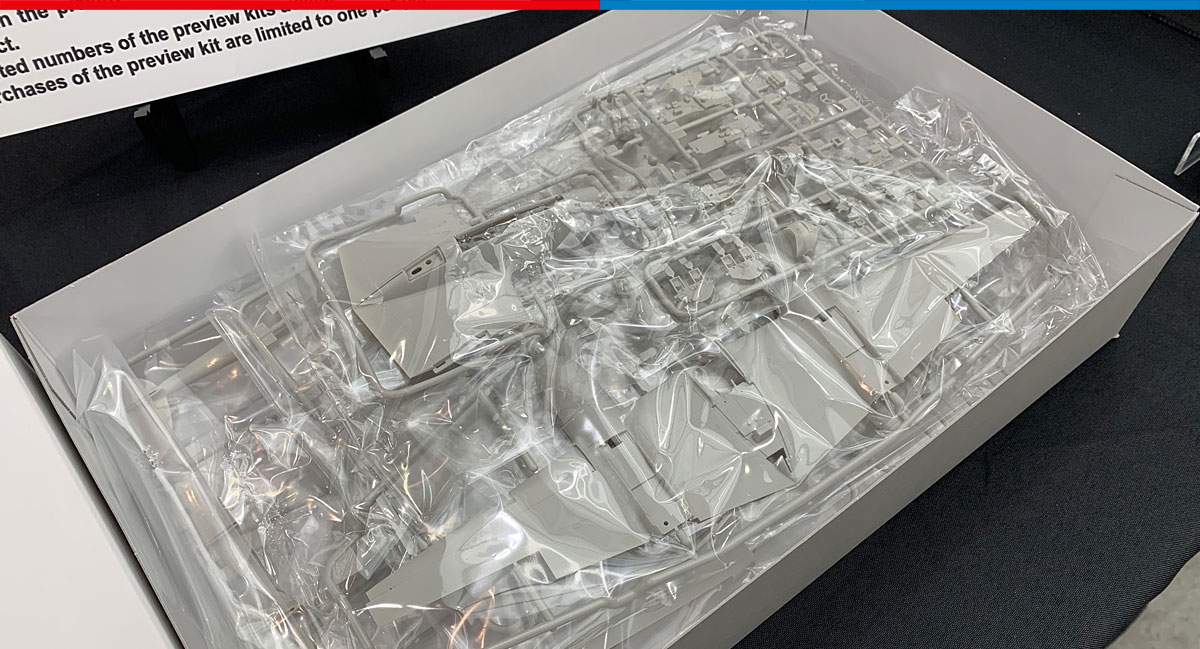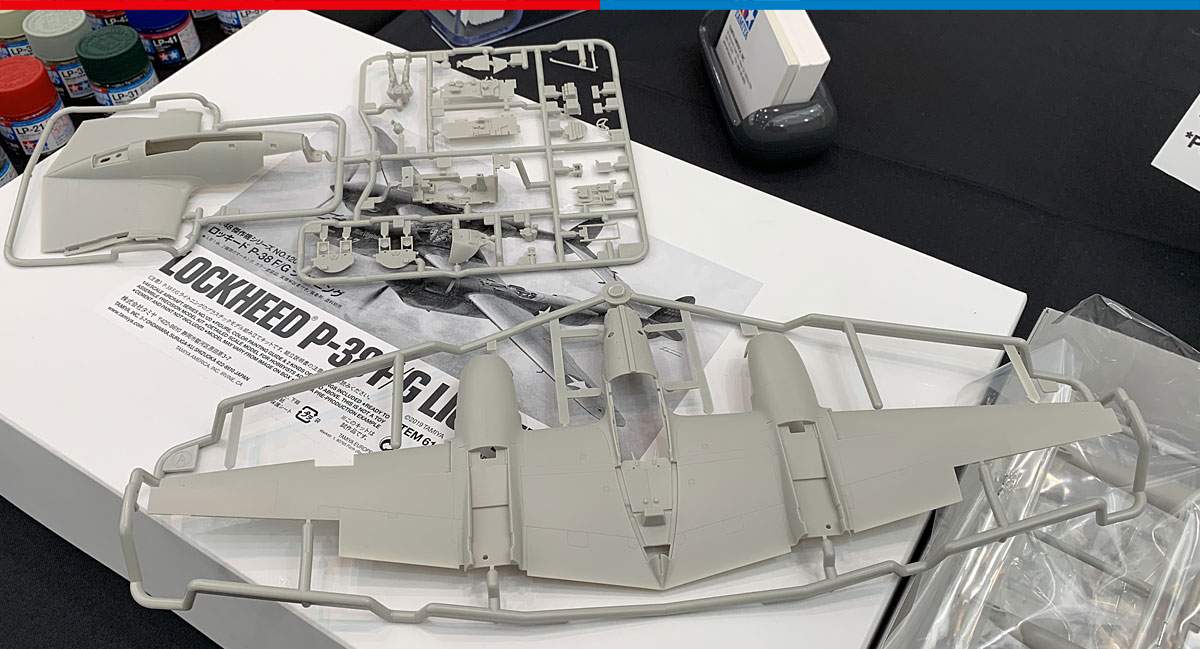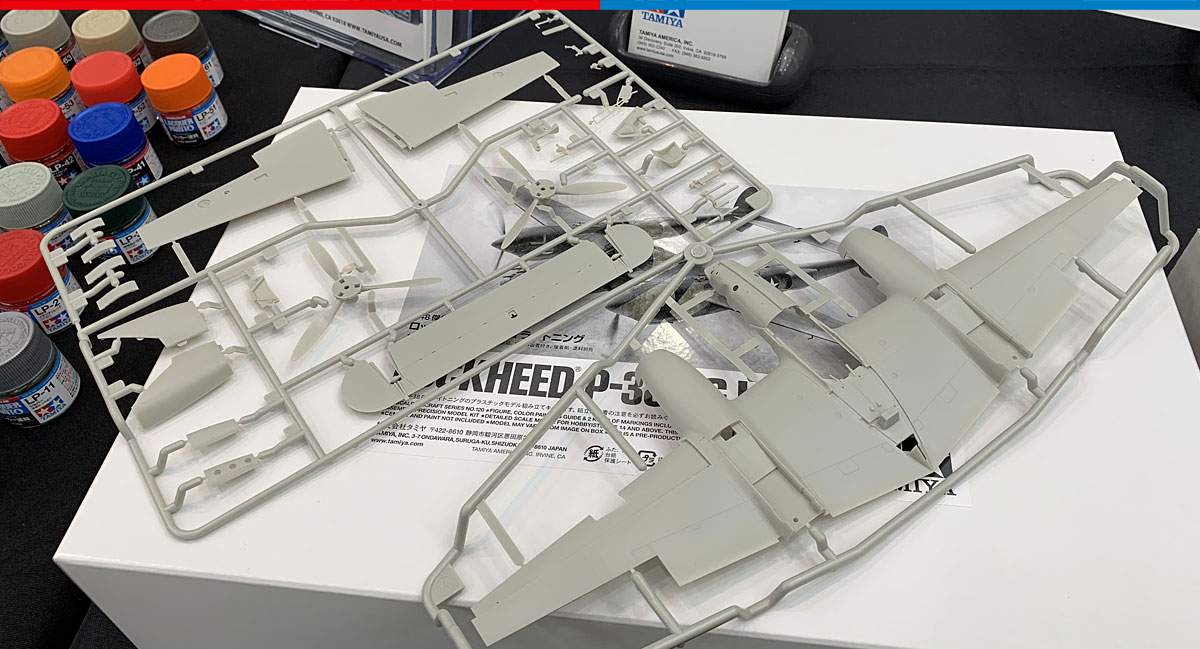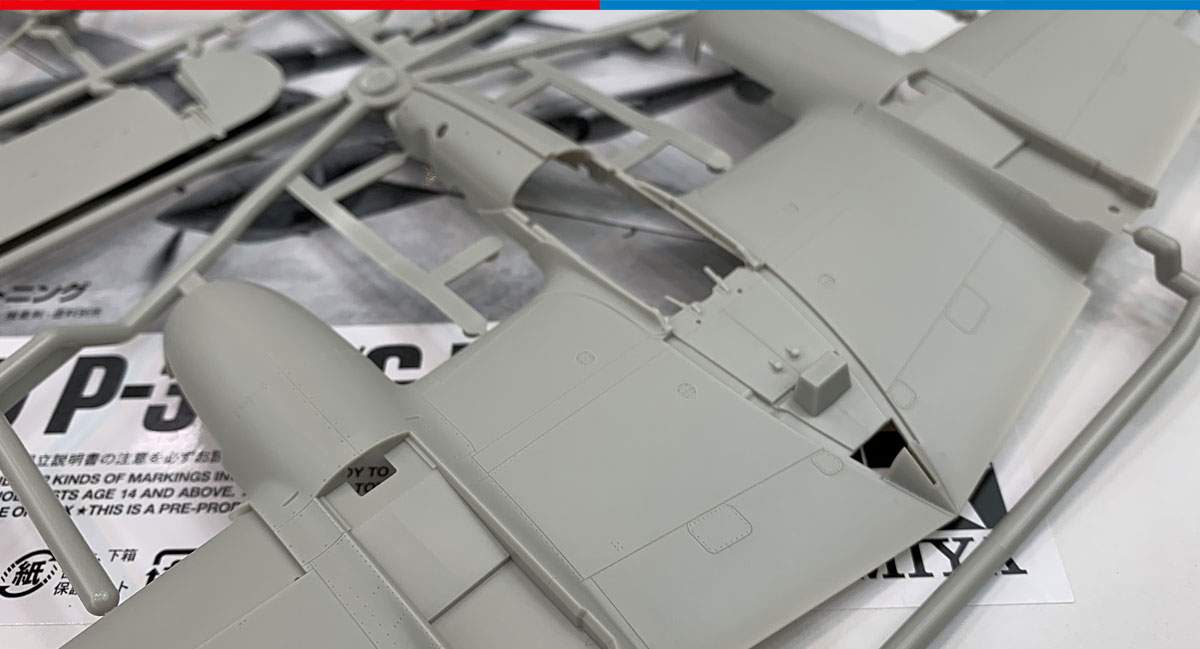 Now for some completed, pre-production built pictures: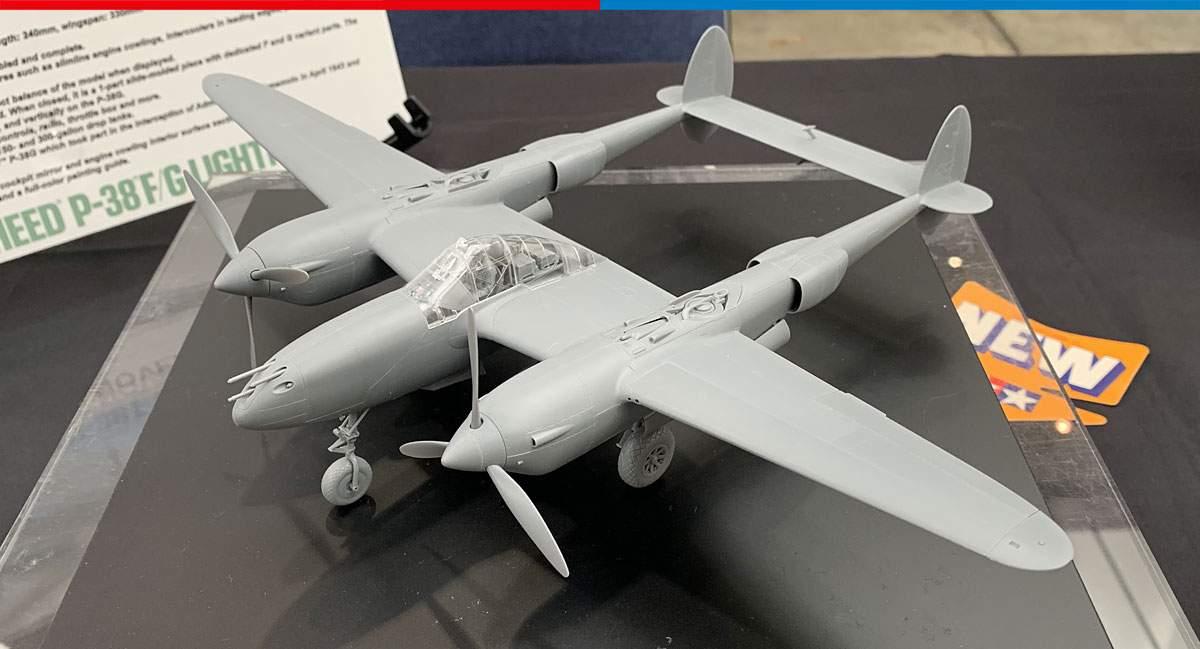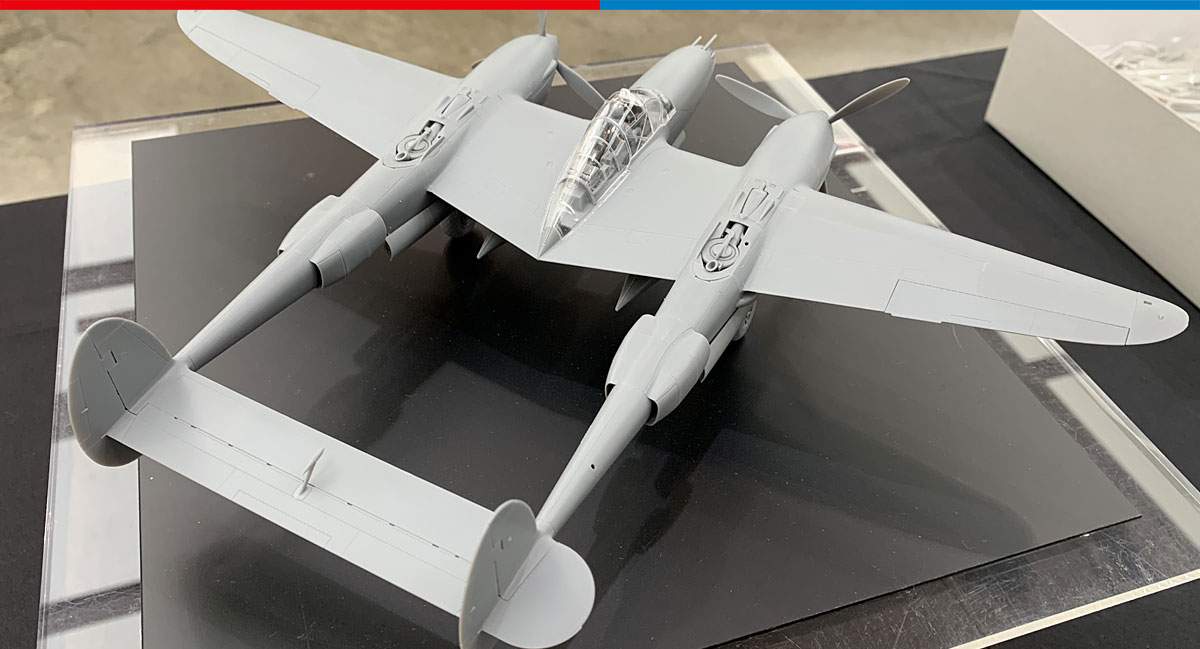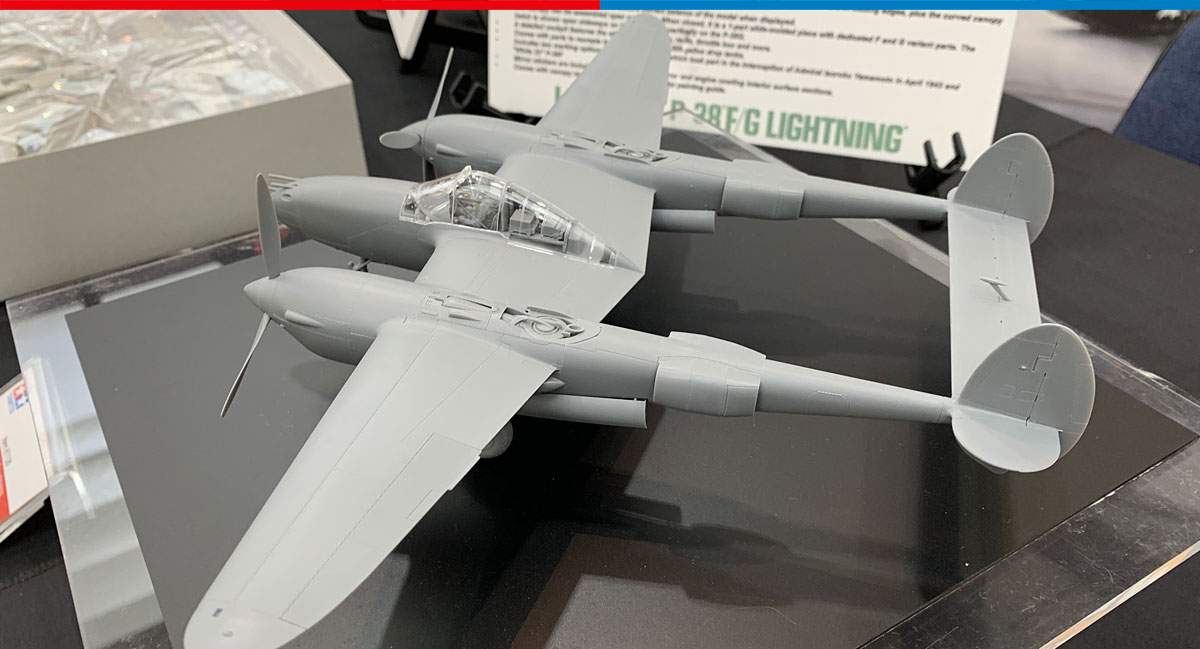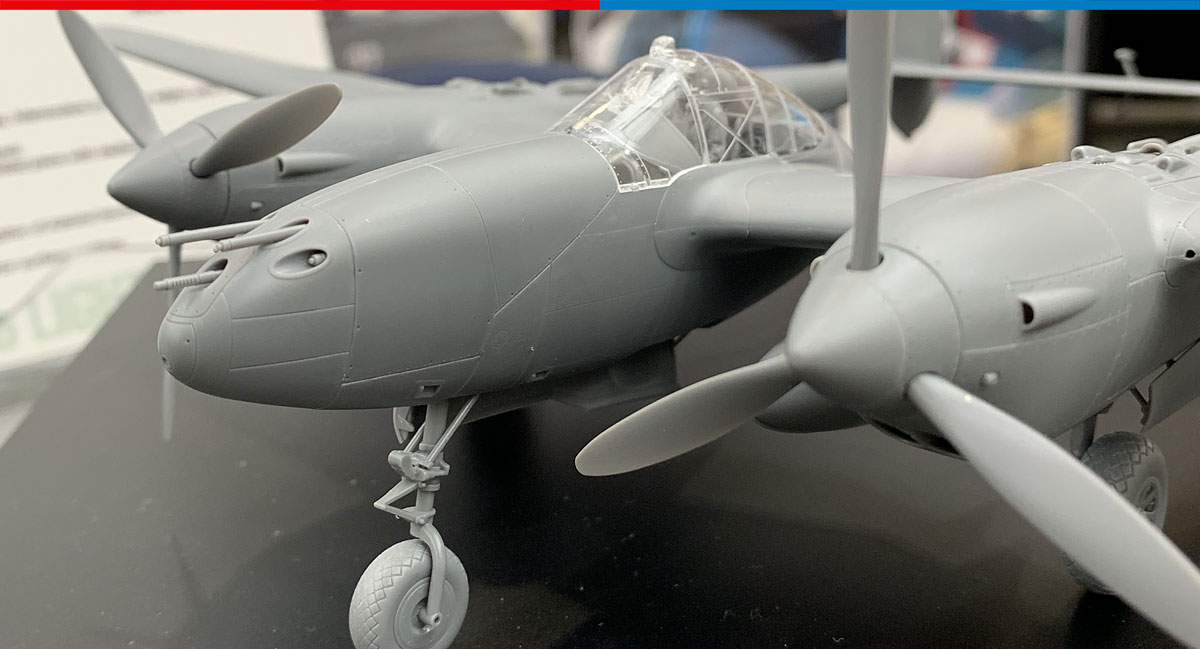 Here is the info straight from the IPMS about the White Box giveaway kits: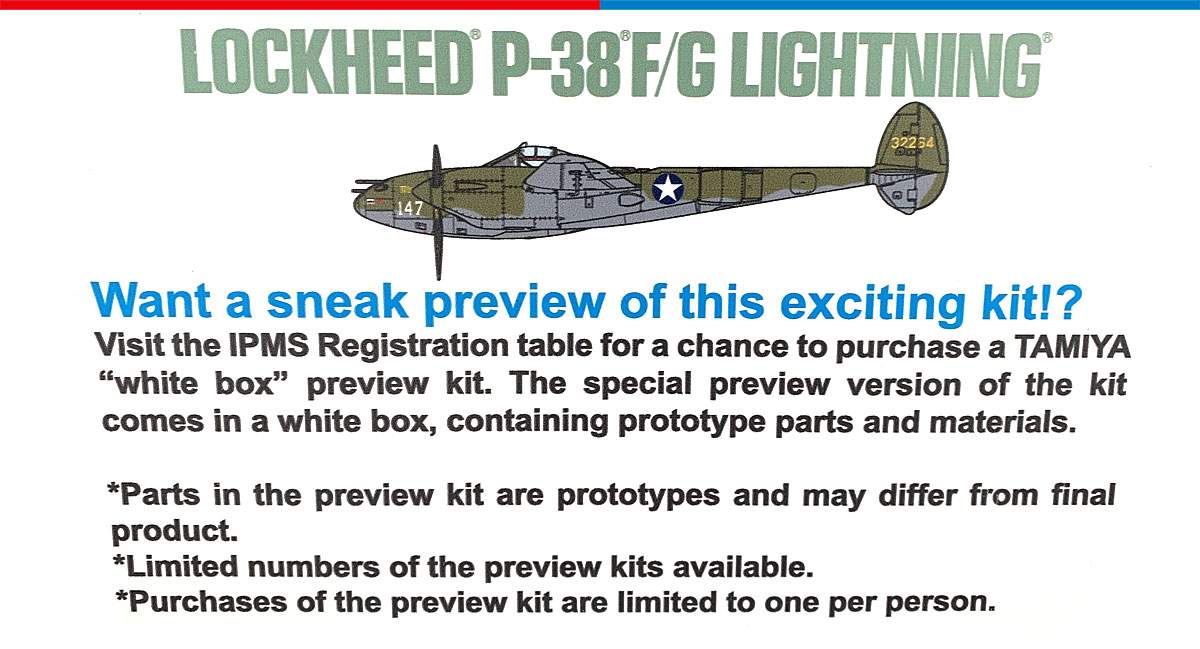 "In late breaking news, Tamiya has made 300 of their new 1/48 scale P-38 F/G available to us to sell at the 2019 IPMS USA National Convention. ALL proceeds from the sales of these kits will go to offset the costs of the National Convention.
First off, we want to thank Tamiya for their Generosity. They easily could have sold these kits from their tables in the vendor hall and kept the proceeds. Instead, their generosity will have a direct impact on this convention. So, a huge thank you to Tamiya!
Now for the particulars about how we will go about selling these kits. We will raffle off the opportunity to buy the kits to Convention Registrants. There are several reasons we want to do it this way.
By drawing numbers throughout the show we'll be able to avoid overwhelming our volunteers with a rush of folks who want to buy the kit.
By doing a raffle we'll be able to make sure that all the convention registrants get equal odds to buy a kit. The guy who has to work and can just barely make it to the convention in time to get his models in the contest on Friday evening has the same chance that the guy who took the whole week off has.
We HOPE that this will encourage some of the fence sitters who might otherwise buy General Admission wrist bands to go ahead and register for the convention.
In addition to this letter, your registration package also has a bright green claim ticket. It has a matched stub in the Tamiya P-38 raffle box.
Whatever you do, DO NOT LOSE THIS TICKET! If you lose your complimentary raffle ticket, you can buy a replacement. If you lose your Dessert ticket, you can buy a replacement. If you lose your pin or decal sheet, you can most likely buy another. But if you lose your Tamiya P-38 claim ticket... it's gone. WE WILL NOT BE SELLING THEM! We will not be giving any sobbing modelers whose wives tore them up replacements. The one in your bag is THE ONLY ONE you will get from us!
We will pick 75 tickets a day, starting on Wednesday and post the numbers. If your ticket is posted, take your claim ticket to the T-shirt sales table and the fine folks there will take your ticket and sell you a brand-spanking-bright-shiny-so-new-they-don't-even-have-real-boxes-yet 1/48 scale Tamiya P-38 F/G! You do NOT NEED TO BE PRESENT immediately to win. The numbers will stay up until Noon on Saturday. Then at noon, we'll scratch all the unclaimed numbers off the 'boards' and start pulling new numbers for the unclaimed kits. At that point, you'll have no more than ONE MINUTE after we announce the number to claim your chance to buy a kit. If you don't speak up then, we'll move on to the next number. But we really don't expect there will be too many kits left for the speed draw!"
So there you have it - good luck to the IPMS participants on getting a brand-spanking-bright-shiny-so-new-they-don't-even-have-real-boxes-yet 1/48 scale Tamiya P-38 F/G Lightning kit!