TCS Race #267 Race Results – Cal Raceway – California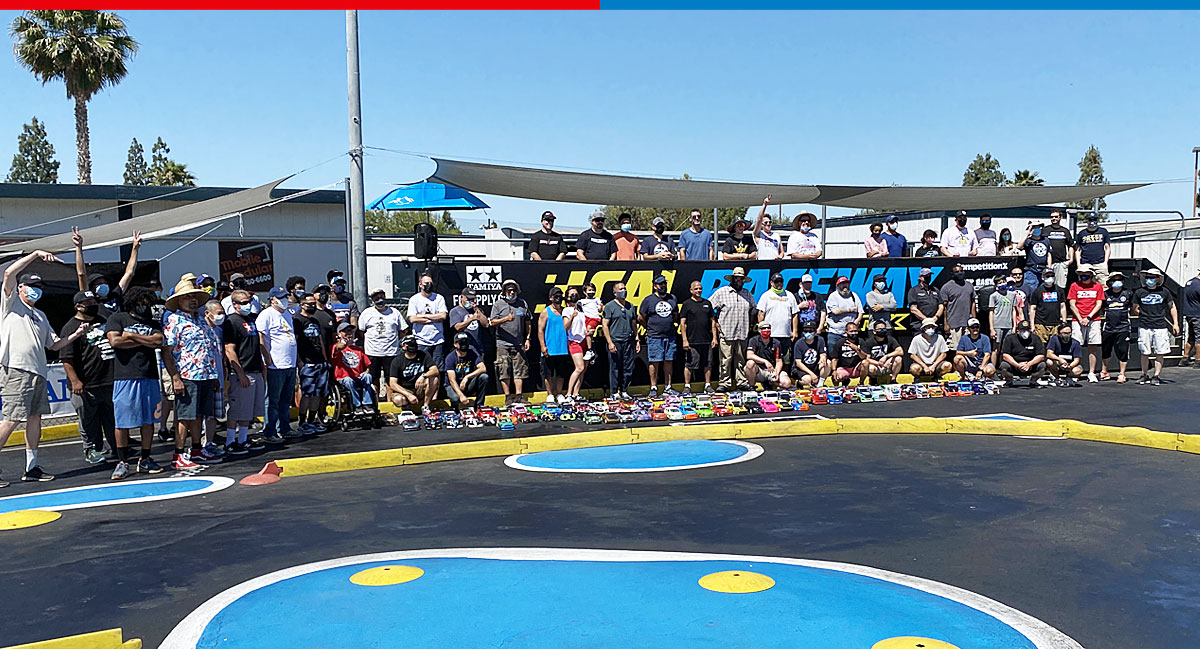 We are back to racing!!!!!
Tamiya Championship Series Race #267 just wrapped up with it being held at Cal Raceway in Orange, California. We had a whopping 15 heats with every Tamiya class being well supported! Here's what the entries looked like:
GT Novice Spec: 14 entries GT-Pro Spec: 8 entries Formula 1: 13 entries Euro Truck: 31 entries Mini: 19 entries GT-E: 7 entries GT-2: 19 entries GT-1: 9 entries
With the normal 2 rounds of qualifying and single mains, the event rolled off quickly and easily with the trophy presentation rounding out at around 5:30-ish.
Let's take a look at the winners from all the categories:
Top 3 Winners
GT Novice Spec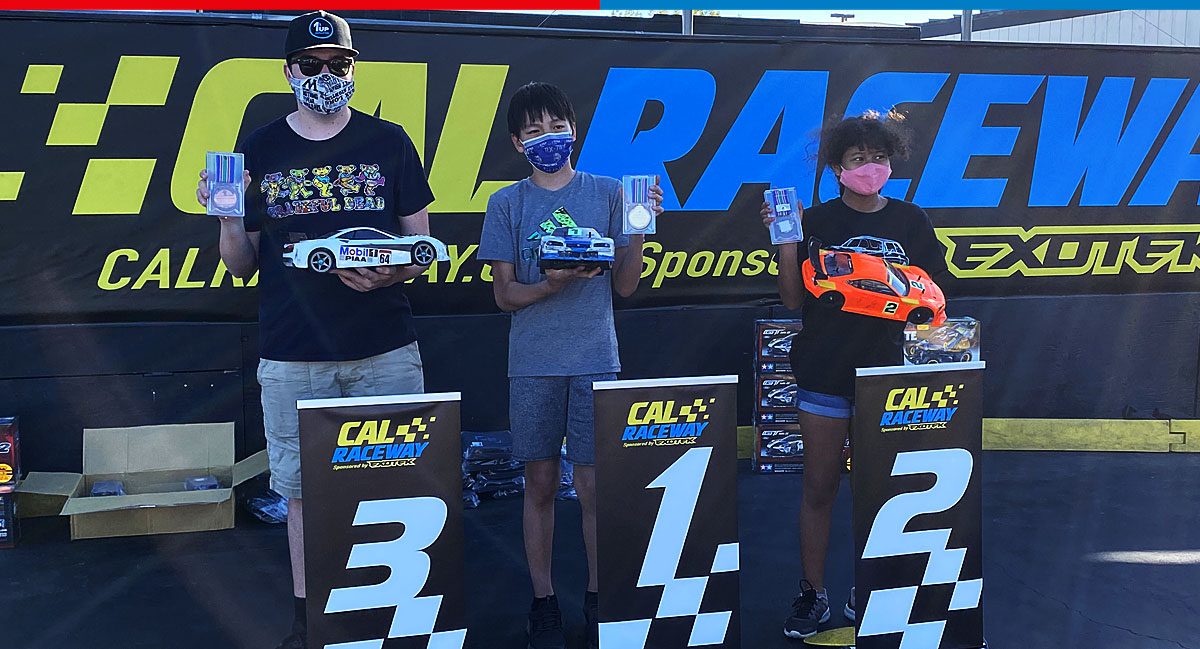 Darren Huang
Aaliyah Burnam
Jack Ramsey
GT-Pro Spec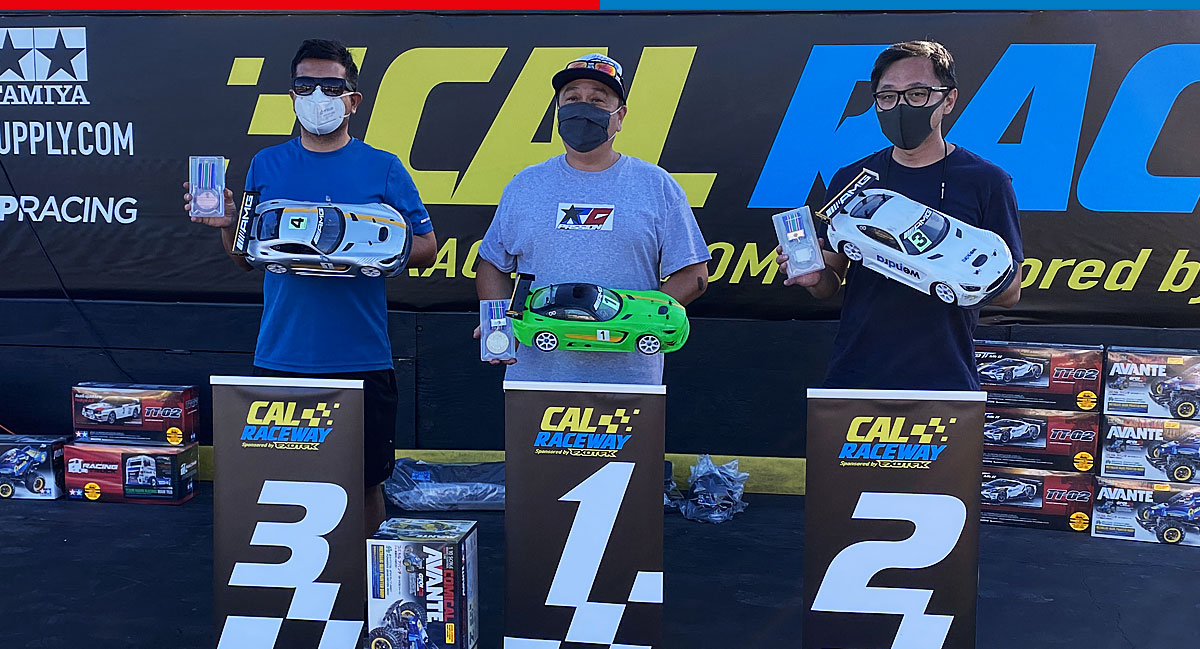 Jerry Holsti
Wendra Poedjorahardjo
Carlos Duarte
Formula 1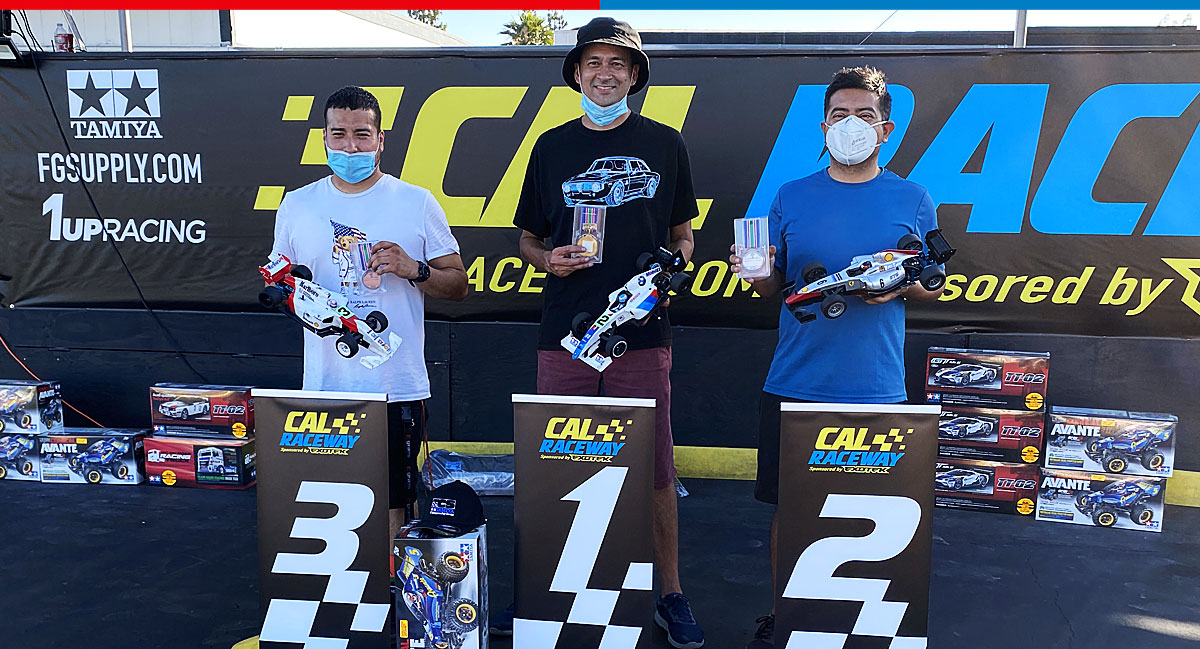 Mike Rydwell
Carlos Duarte
Brian Ruvalcaba
Euro Truck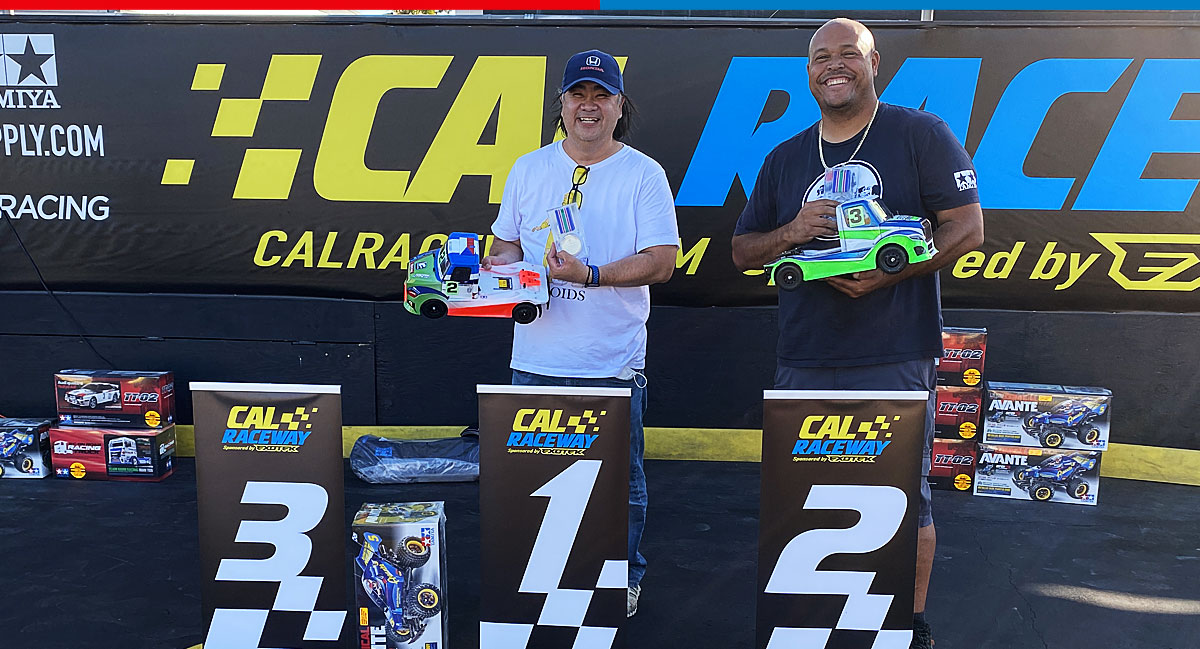 Izzy Suarez
Kevin Burnam
Craig Hammon (not pictured)
Mini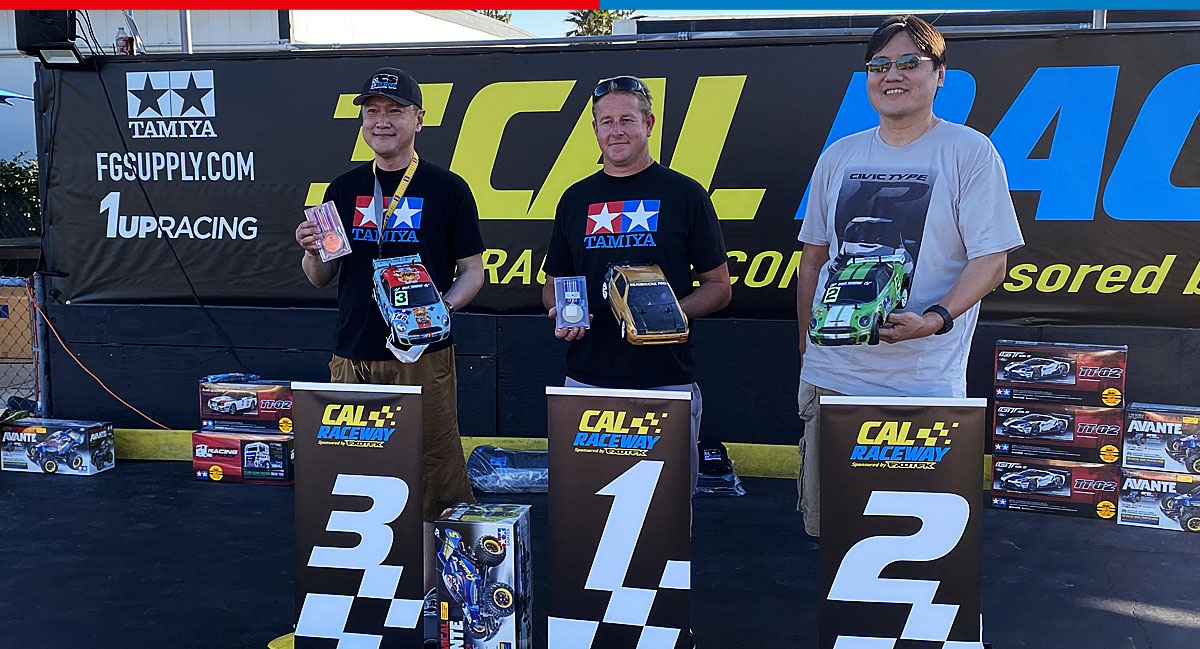 Jason Smith
Jason Huang
Chris Widado
GT-E
Orlando Sherman
Phillip Enriquez
Rajan Monteiro
GT-2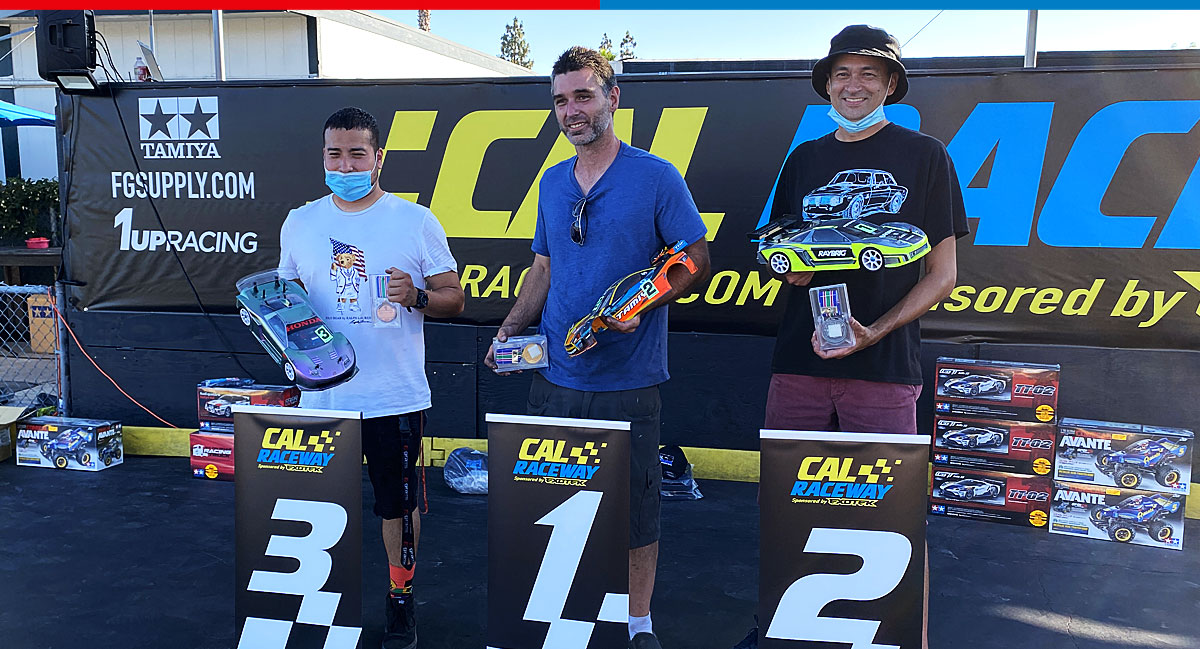 Matt Allen
Mike Rydwell
Brian Ruvalcaba
GT-1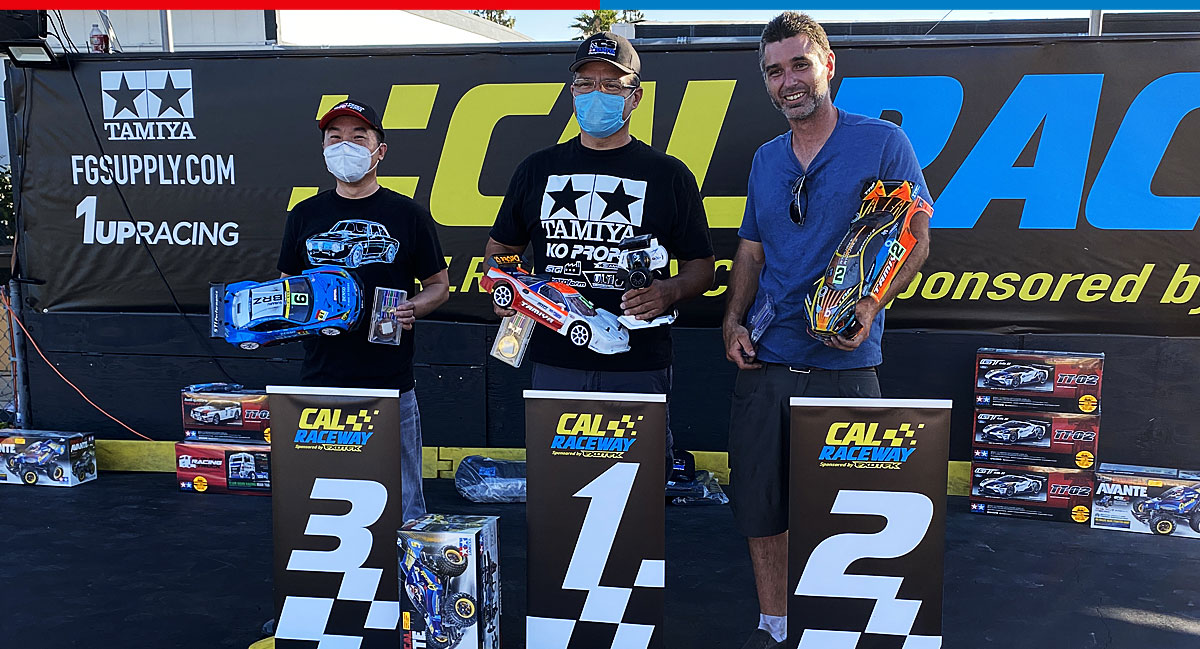 Edgar Fiallos
Matt Allen
Danny Hua
A short concensus confirmed everyone had an amazing time and wants another TCS event at Cal Raceway again this year - we'll keep everyone posted when we get the dates established!
A big thank you to Mike Rywell of Cal Raceway & Exotek for being an amazing host, and to Edgar Fiallos, Calvin Simmons, and Christian Lopez for running an efficient tech are!
Most of all, we'd like to thank all the particants, especially to all the young kids, and young adults who are new to our fun hobby!
A full picture gallery can be found here: TCS Race #267 Photo Gallery
Full race results, including every qualifying round may be found here: RC SCORING PRO