Tamiya TT-02RR Manual Addendum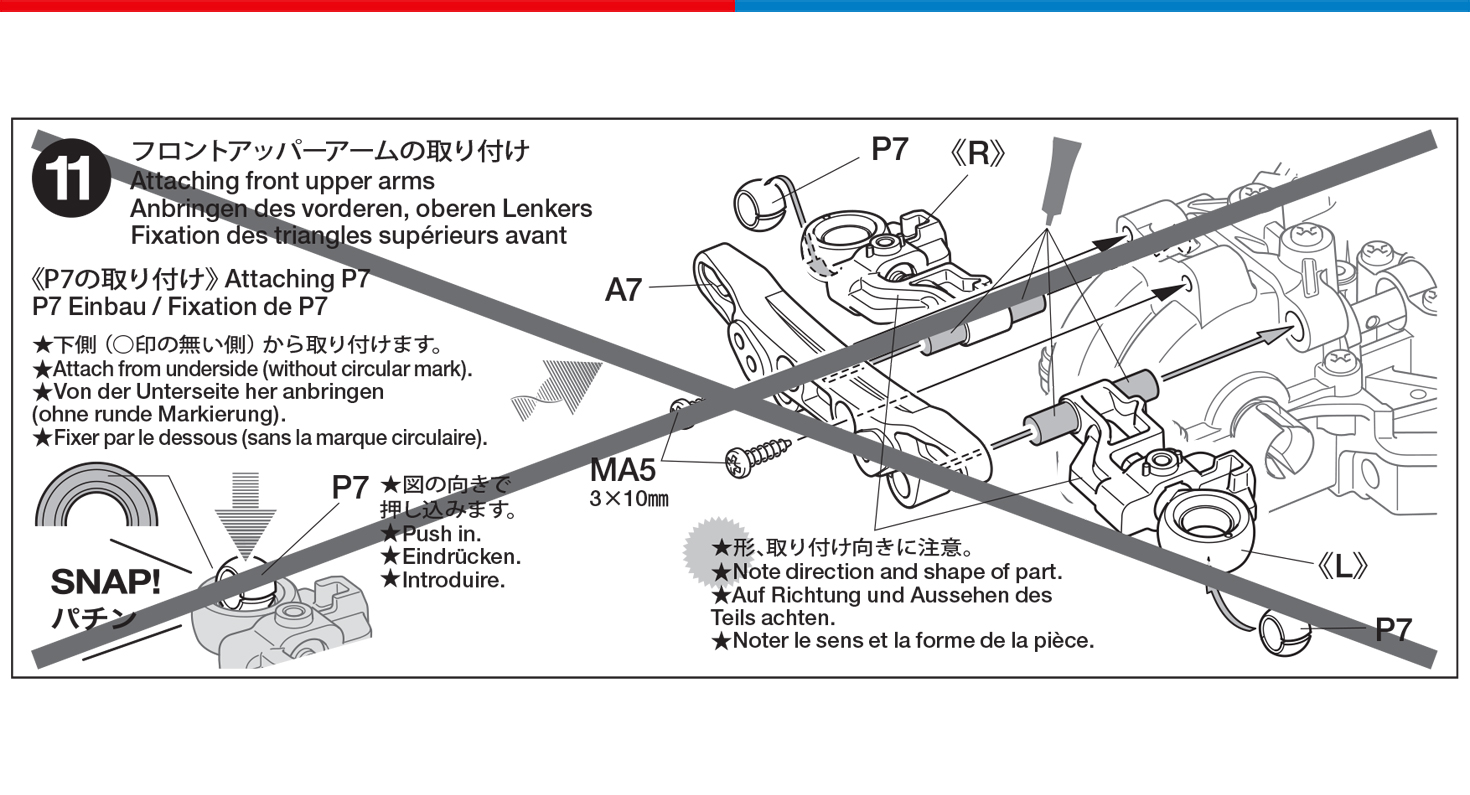 There has been a correction to the Tamiya TT-02 RR instruction manual. Some of you brought up the problem where the suspension balls on the new adjustable camber links were falling out. Tamiya Inc. has discovered the manual had people installing the balls in the wrong direction.
Please see the updated manual on the Tamiya USA TT-02 RR product page. Click the RED download manual button for the updated manual!
https://www.tamiyausa.com/shop/110-4wd-shaft-drive-road-tt/rc-tt-02rr-chassis-kit/