Mini 4WD Chassis Types
There are various different types of Mini 4WD race cars available. Let's take a look at the different chassis types!
Mini 4WD PRO Chassis: High-performance Double-Shaft Motor
MA Chassis:
The one-piece, aerodynamically-advanced MA Chassis has a low center of gravity and uses air flow to its advantage. Fitted with 6 rollers as standard and side stays to allow the attachment of a wide range of Grade Up and Option parts, this is a high-performance chassis!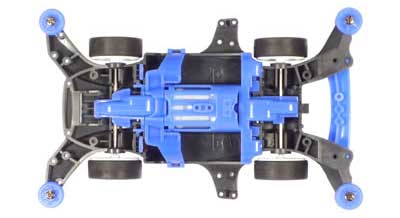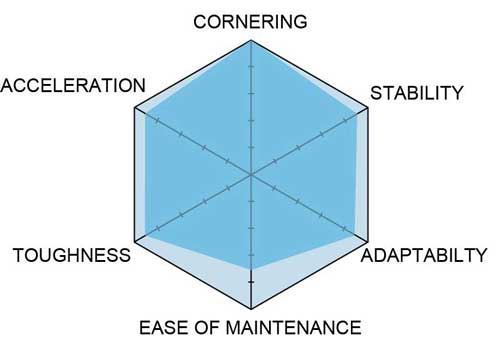 MS Chassis:
The direct drive, double-shaft motor MS Chassis features a 3-piece set up split into nose, center and tail sections for easy attachment and detachment. This tough chassis form features an 80mm wheelbase to provide an advantage through corners.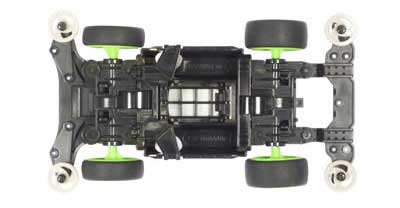 ---
Adaptable, Easy-To-Maintain High-Performance Machine
AR Chassis:
Popular with drivers thanks to the ease of adjusting and maintaining it, the durable AR Chassis was the first to use 6 rollers, and it features the batteries in a low position to help it hug the ground. Users can also attach Grade Up and Option parts to the side of this 82mm wheelbase machine.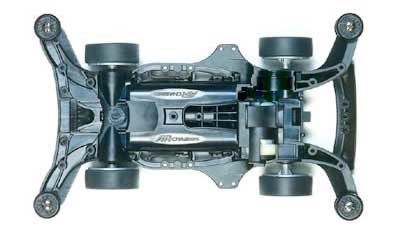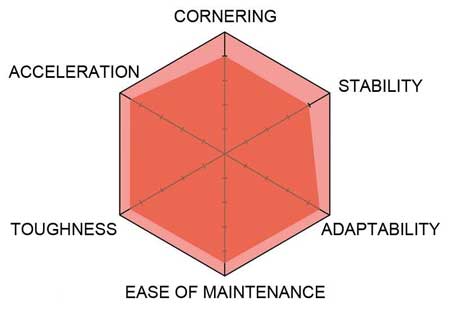 ---
Short (80mm) Wheelbase Speedsters: Great in the Turns
Super-II Chassis:
The Super-II Chassis is the next generation of the Super 1 Chassis, and it features race-ready advancements such as a reinforced bumper, rear stay secured by 2 rotating switches and screw-secured cover. The chassis also offers excellent adaptability.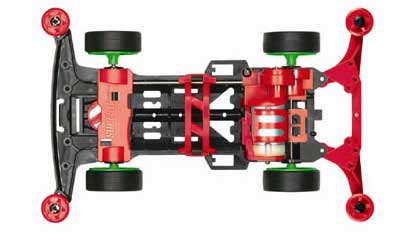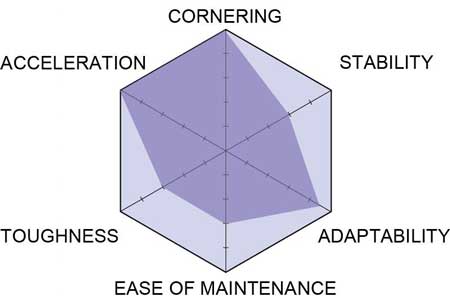 VS Chassis:
The VS Chassis is a lightweight and compact chassis with a short wheelbase. Hinged gear cover and battery holders make maintenance a simple task, so this chassis really is an excellent blend of easy use and high performance!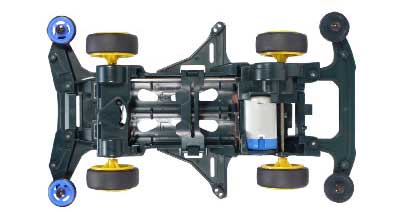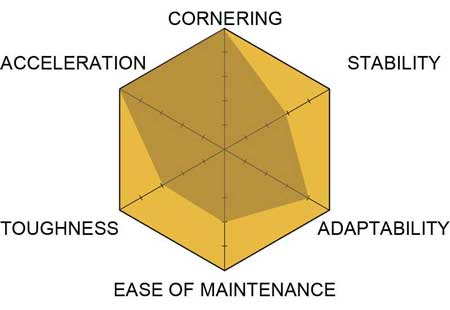 Super-1 Chassis:
The Super 1 Chassis itself is the next generation of the Zero Chassis, and it provides an enticing blend of speed and durability. Removable side stays give wide setting options, and the fully-cowled type small front tires contribute to the low center of gravity, with a 3mm ground clearance.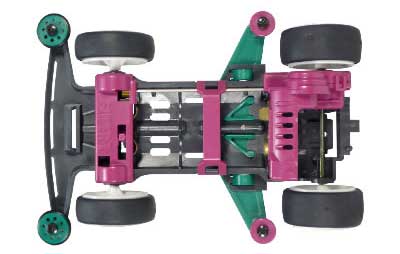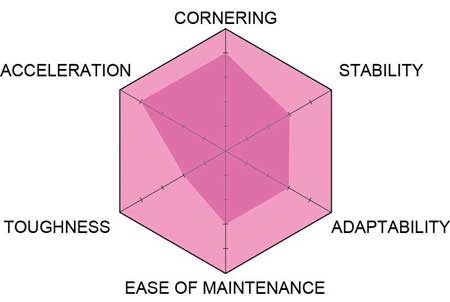 ---
Medium (82mm) Wheelbase: Stable Cornering
Super TZ-X Chassis:
The Super TZ-X Chassis is an evolution of the Super TZ Chassis, and it too offers the user wide tread in conjunction with a mid-length wheelbase. The front bumper has extra screw holes, and the chassis' rear stay is secured in 2 places.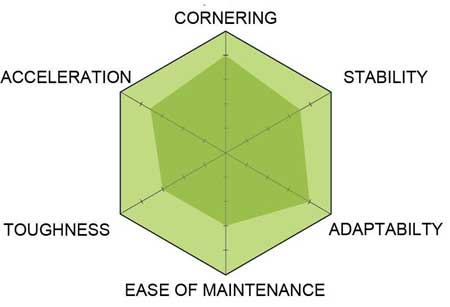 Super TZ Chassis:
In addition to its mid-length wheelbase and wide tread, the Super TZ Chassis has its batteries close to the ground and a flat underside to give it a low center of gravity. It utilizes a tough bumper and offers stability even at high speeds.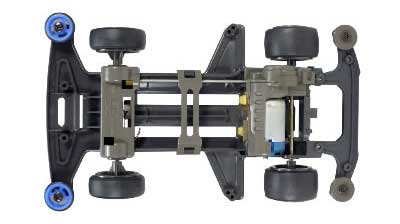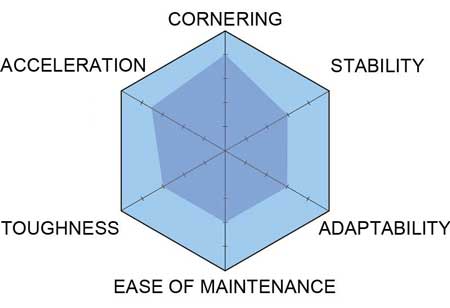 ---
Long (84mm) Wheelbase: Stability
Super XX Chassis:
The Super XX Chassis is an evolution of the Super X Chassis which offers improved adaptability and durability. Wide roller settings are enabled thanks to its nose guard, and this stable chassis features great toughness plus enhanced side stay options.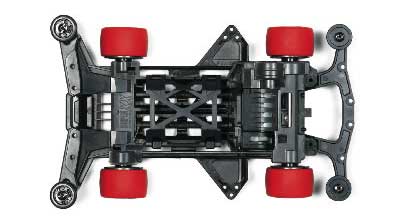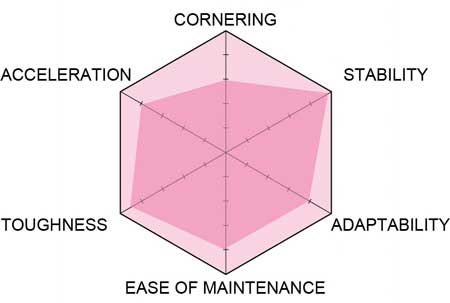 Super X Chassis:
The Super X Chassis offers great durability and stability thanks to its wide tread and long wheelbase. The motor can be accessed from the underside of the machine, allowing speedy setting changes, while the rear stay is attached in 2 places.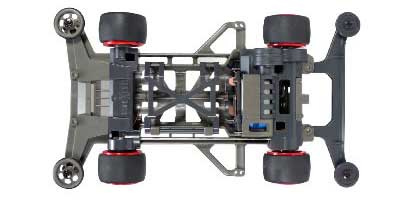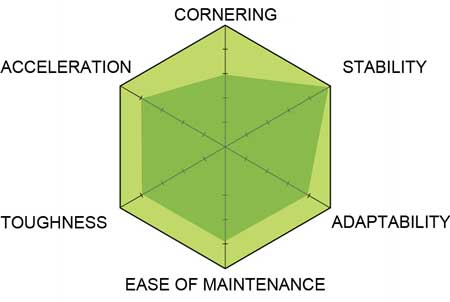 ---
Front Motor for Balance
Super FM Chassis:
An evolution of the FM Chassis, the Super FM Chassis has an aerodynamically-advanced underside. The front motor gives it an advantage on up-and-down courses It also has a strengthened bumper and cooling ducts to make it a great racer! This was the first chassis to feature a rear roller stay.